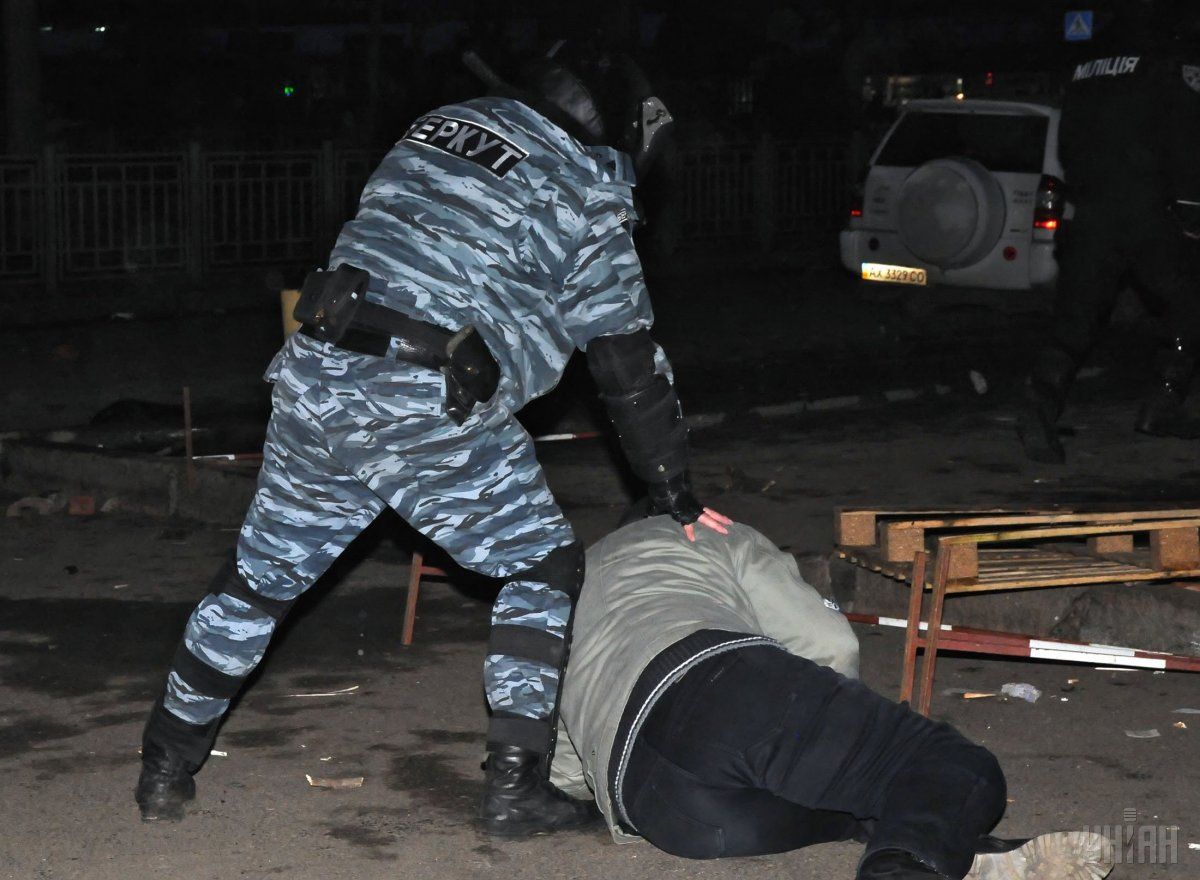 Photo from UNIAN
Ukrainian Prosecutor General's Office received from residents of Vinnytsia region information claiming that former Berkut riot police operative Ruslan Horbik, who is one of the suspects in the Maidan shooting case, could die in action in Syria during a mission involving Russia's "Wagner" private military company
The investigators are now verifying the reports, Hromadske wrote Feb 20.
The publication notes that in 2015, Horbik obtained Russian citizenship and enrolled to Russian police.
In February 2018, his family was informed of his death, while no details were specified. Horbik was buried in his native village of Luchinets, Vinnytsa region, the report says. The body had allegedly been handed over to his relatives at the border with Russia in Kharkiv region.
The Horbik family say they were not aware of him being part of Wagner PMC.
Read alsoIndependent Orthodox church emerged in Ukraine thanks to feat of Heavenly Hundred Heroes – Metropolitan Epifaniy
As UNIAN reported earlier, At the end of 2013 and beginning of 2014, mass protests in Ukraine led to a change of authorities. Law enforcers and government-hired armed thugs (titushki) were on the other side of the barricades. According to President of Ukraine Petro Poroshenko, as a result of the tragic events of February 18–20, 2014, at least 107 people were killed.
Ukrainian Prosecutor General Yuriy Lutsenko says the investigation into the shootings during the Maidan uprising in 2014 established 66 perpetrators who are suspected of murder, including 46 who fled to the Russian Federation, while the rest are now under arrest.
"Wagner" is a private military company Russia has been using as a front player in various hot spots across the globe. Chief of the SBU Security Service of Ukraine, Vasyl Hrytsak, provided evidence confirming that the PMC is a secret detachment of the country's military intelligence.
According to a Russian news outlet Fontanka, Wagner took part in the battles in Donbas on the side of Russian occupation forces, in particular, in the battles for Debaltseve. Russian nationalist publication Sputnik and Pogrom wrote that it was the PMC Wagner that killed the notorious militant leaders Alexei Mozgovoi, Pavel Dremov, Alexander Bednov, Yevgeny Ishchenko, and others.