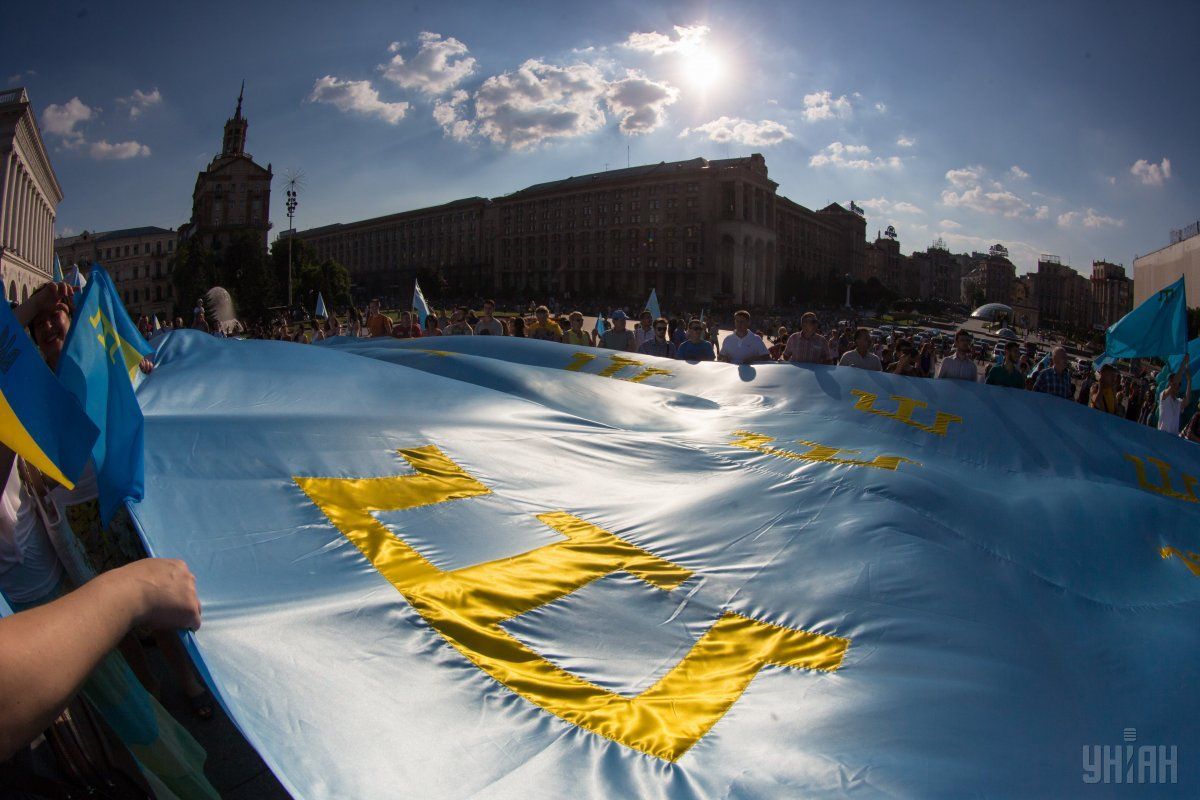 Photo from UNIAN
Chairman of the Mejlis of the Crimean Tatar People, Member of Parliament of Ukraine Refat Chubarov says February 23 is a tragic day in the history of the Crimean Tatar, Ingush and Chechen peoples.
Read alsoKremlin resettles to Crimea 108,000 Russian nationals to change demographics – Yelchenko
"No doubt, the killing of prominent national leaders, the deportations of nations committed in the USSR, and their disastrous consequences are crimes against humanity and civilization. On behalf of the Mejlis of the Crimean Tatar people, I express solidarity with everyone who remembers the history of their people, keeps the memory of their heroes and millions of innocent victims of the Soviet regime, as well as empathizes with their neighbors' tragedies," he wrote on Facebook on Sunday, February 23.
Chubarov recalled that 101 years ago, on February 23, 1918, sailors of the Russian Black Sea Fleet in Sevastopol, controlled by the Bolsheviks, brutally tortured and killed Noman Çelebicihan. He was the first head of government of the Crimean People's Republic, one of the organizers of the 1st Kurultay of the Crimean Tatar people, and the Mufti of Muslims of Crimea, Belarus, Lithuania and Poland. He is also known for having written the poem "Ant etkenmen" ("I've sworn"), which became the Crimean Tatar national anthem.
"February 23 will forever remain a black day in the history of the Ingush and Chechen peoples," Chubarov said. On this day in 1944, the Soviet NKVD troops began a total deportation of the Ingush and Chechen peoples, during which, according to various estimates, from 500,000 to 650,000 people were expelled from their homeland.
Chubarov added that "three months after the criminal deportation of Chechens and Ingushes, the same catastrophic in its consequences crime was committed in Crimea by the USSR regime.
Ukraine and the rest of the world on May 18 honor the victims of genocide against the Crimean Tatar people and mark the Day of the Fight for the Crimean Tatar people's rights. The large-scale deportation of the Crimean Tatars began on this very day way back in 1944. Some 180,000 people were evicted on May 18-20 alone.