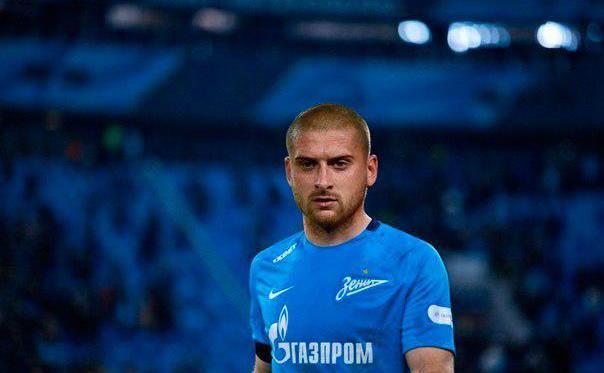 fc-zenit.ru
Ukraine has dropped defender Yaroslav Rakitskiy from the national team after he joined Russian soccer club Zenit St. Petersburg.
\Rakitskiy wasn't included in Ukraine's squad for upcoming European Championship qualifiers against Portugal and Luxembourg, the first games since he signed for Zenit in January, USA Today wrote citing AP.
Ukraine coach Andriy Shevchenko hasn't explained the decision to drop Rakitskiy, who has played 54 times for his country.
Read alsoZenit St. Petersburg signs Shakhtar Donetsk defender, prompting sharp criticism in Ukraine
However, as UNIAN reported earlier, the 29-year-old's Russia move had prompted criticism among Ukrainian fans. Yaroslav Rakitskiy signed a contract with Zenit through the end of the 2022-23 season after spending his entire career with Shakhtar Donetsk and winning seven Ukrainian titles.
Zenit is owned by Russian state gas company Gazprom, a company that has long been used by the Kremlin as an economic weapon in Russia's infamous "gas wars" with Naftogaz and that is mulling full halt to gas transit via Ukraine once the valid contract expires before Jan 1, 2020.
Read alsoUkrainian broadcaster: Ukraine not to take part in Eurovision 2020 if Russia hosts it
Besides, recently, a huge public debate was sparked during this year's national selection for Eurovision 2019. Ukraine's national broadcaster decided to skip this year's participation in Tel Aviv, Israel after failing to agree on the terms of contract with MARUV (Hanna Korsun), the selection winner. Many were furious over the fact that the singer had been touring across Russia despite the Kremlin's aggression against Ukraine, and, moreover, had at least two gigs scheduled for this spring, one in Moscow and one in St Petersburg.