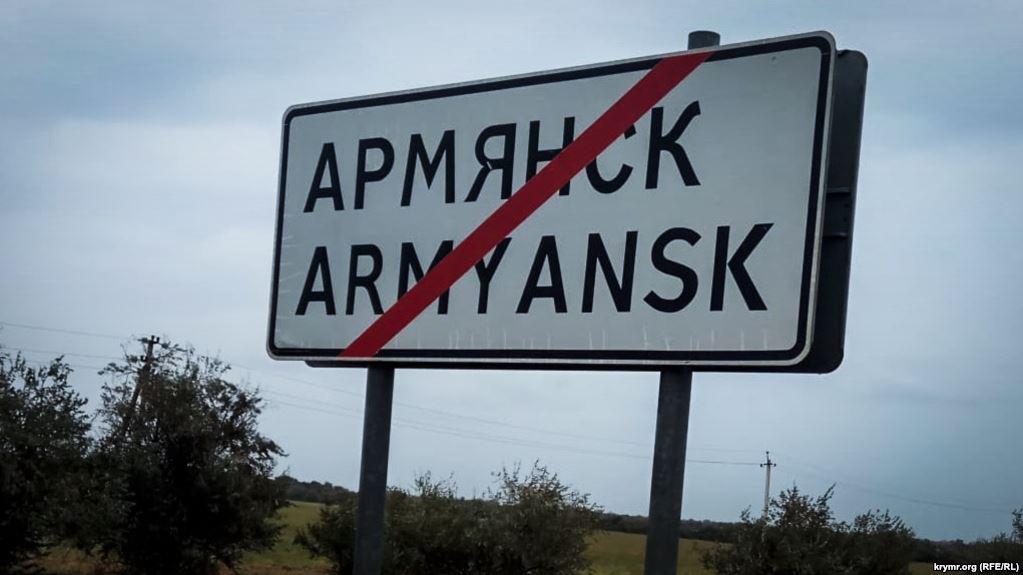 Krym.Realii
New emissions of hazardous chemicals into the atmosphere were recorded in the Russian-occupied Crimea, that's according to the report by the local meteorological center as of last week.
"According to the observations of two stationary posts, on March 4-11, 2019, the maximum permissible concentrations were observed for carbon monoxide – at 1.04; and hydrogen fluoride - at 1.8 MPC," the report says, according to Krym.Realii.
The meteorological center says in Yana Kapu, concentration of carbon monoxide is exceeded by 1.06 times, and hydrogen chloride – by 4.4 times.
As UNIAN reported earlier, an unknown substance was released in Crimea last August. In Armyansk and Yana Kapu (Krasnoperekopsk) metal objects were covered with rust amid a persistent scent of acid in the air, while leaves were falling off the trees, and dead birds were spotted on lawns. The number of people increased who reported to the doctor's, while pharmacies faced a shortage of sorbents and face masks.
Read alsoCrimea may face another environmental disaster – OSINT expert
The occupying "authorities" of Crimea stated that the emission was caused by the evaporations from the acid storage owned by the Crimean Titan plant, as a result of heat and a prolonged lack of rain. Then a state of emergency was introduced in Armyansk and the decision was made to halt the plant's operations for two weeks and to evacuate children and women.
According to Ukrainian intelligence, the environmental crisis in the north of the occupied Crimea was caused by the shells hitting septic tanks with chemical waste near titanium and soda plants during military exercises of the Russian armed forces.
Also on the de-facto border with Crimea in Ukraine's mainland Kherson region, toxic substances were reported in the atmosphere.
In connection with the deterioration of the environmental situation, children were evacuated from several localities.