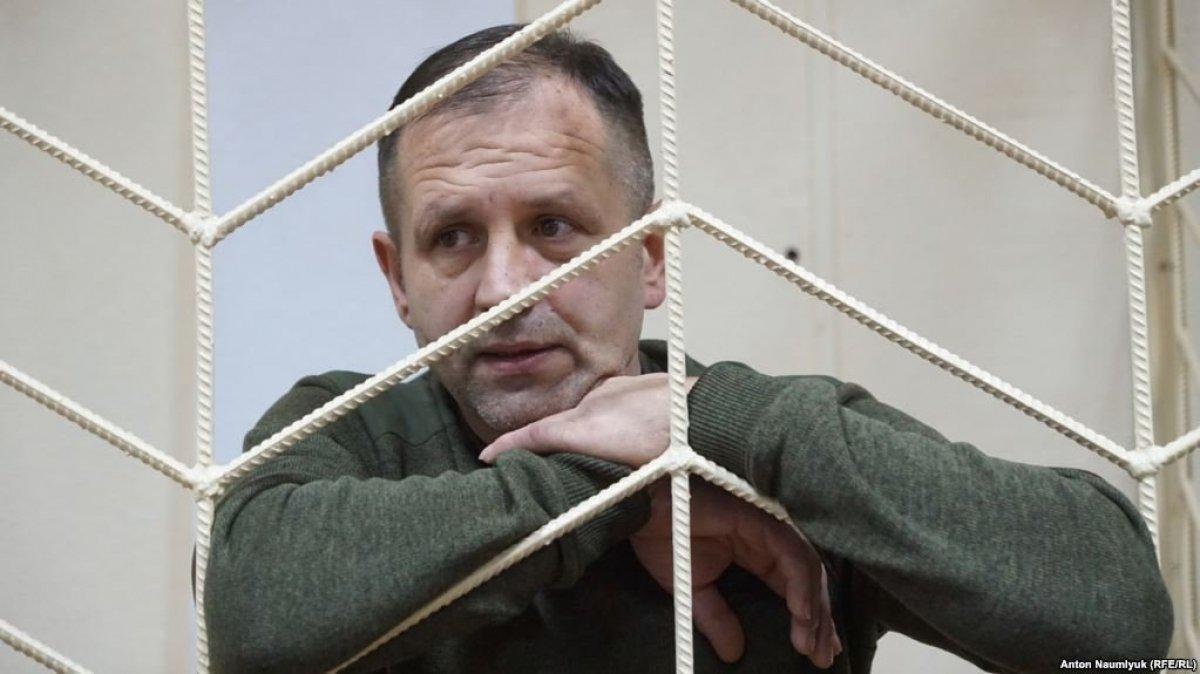 Volodymyr Balukh was tried in Russia-occupied Crimea / Photo from Radio Liberty
Illegally convicted Ukrainian activist Volodymyr Balukh has been delivered to a detention facility in Tver, Russia.
"Political prisoner Volodymyr Balukh has been taken to remand prison No. 1 (Tver)," the Crimean Human Rights Group said in a statement, referring to his lawyer Taras Omelchenko.
"According to the Crimean defender, Balukh has not yet been designated to a colony. Lawyers and human rights activists predict the Ukrainian prisoner will be sent to correctional colony No. 4 (Torzhok)," it said.
Read alsoCrimean activist Balukh complains about acute heart pain – media
Human rights activists recalled that on February 13, Balukh, without his consent, was transferred from a Kerch colony to Simferopol (both in Russia-occupied Crimea), then he was taken to Russia's Krasnodar on February 18 and to Armavir on February 24.
Later, the Crimean human rights group learnt that on March 7, Balukh was in a Voronezh detention center (Russia), and on March 10 he was in Yaroslavl (Russia).
The lawyer received an official confirmation that Balukh had been transferred "under control of the Federal Penitentiary Service of Russia in Tver region in accordance with the instructions of the Federal Penitentiary Service of Russia."
It is also said that Balukh had not given his consent to the transfer to the Russian Federation.
The Crimean Human Rights Group stresses Balukh's transfer to Russian territory violates the Geneva Convention, which bans the relocation of residents from occupied territories to the territory of an occupying country.
Balukh, a Crimean farmer, was detained by Russia's FSB Federal Security Service on December 8, 2016. FSB operatives claimed they had allegedly found 90 ammunition rounds and several TNT explosives in his attic.
On July 5, 2018, a Russian-controlled in Crimea sentenced him to five years in a penal colony and a RUB 10,000 fine. On October 3, 2018, the so-called "Supreme Court of Crimea" reviewed Balukh's original verdict and reduced his term to four years and 11 months.
In the middle of October 2018, he was sent to Kerch colony No. 2.