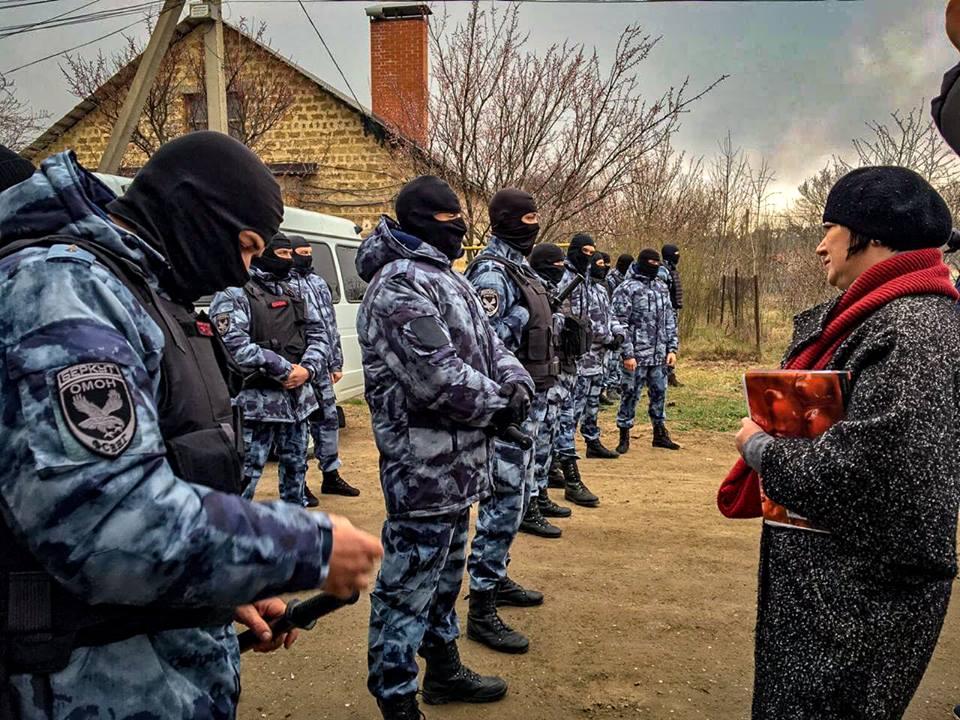 Facebook Anton Naumlyuk
Chairman of the Mejlis of the Crimean Tatar People, Member of Parliament of Ukraine Refat Chubarov has said 22 Crimean Tatars detained by Russia on March 27 have 55 minor children.
Read alsoSearches in occupied Crimea resemble raids of Stalin's secret police – Crimean Tatar leader Chubarov
"These 22 people have 55 minor children. Today, 55 more children have joined our 113 children of those political prisoners who have already been in prison," he told Ukrainian Pryamiy TV Channel.
"And this will grow exponentially. And our state, if to really speak about how to help the Crimean Tatars, people who live in some areas of Donbas that we do not control, we must answer honestly – if we help ourselves to stand up as a state, tomorrow we will be able to help those people who are in the occupied territories. But to help along with our partners. We just need a consolidation of our partners," Chubarov added.
As UNIAN reported earlier, Russian law enforcers in illegally occupied Crimea on March 27 conducted massive searches in homes of 25 Crimean Tatars, having taken a number of detainees to the FSB office in Simferopol.
The FSB press service claimed the searches were part of the investigation into the Hizb ut Tahrir organization, which is outlawed in Russia.
Russian law enforcers later reported on the detention of 22 individuals.