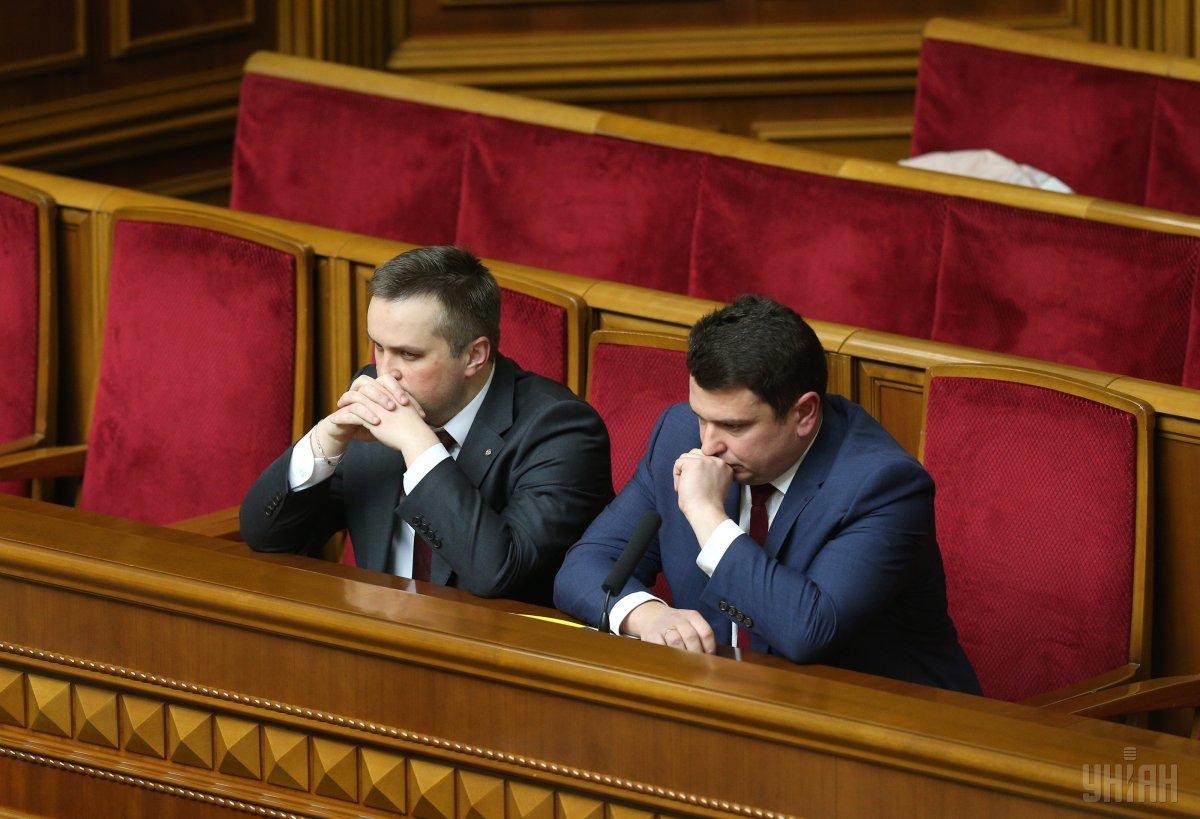 Photo from UNIAN
The National Anti-corruption Bureau of Ukraine says officials of the Specialized Anti-corruption Prosecutor's Office sabotage the probe into embezzlement at Ukroboronprom, Ukraine's defense giant, that were launched following a journalistic investigation.
"SAPO leadership publicly emphasizes the need for an active investigation of embezzlement in defense, while their actual moves differ significantly from those voiced to the media. In fact, SAPO has been sabotaging the NABU investigation launched following a Bihus.info report," reads the statement posted on Facebook.
As noted, after the opening of cases into the facts set out in the journalistic investigation, NABU immediately initiated a petition to seize from the Prosecutor General's  Office a criminal case file, which probably contains correspondence [between investigation targets] made public by the media; but without agreeing the petition with SAPO, this cannot be done. NABU says SAPO has been ignoring the initiative for almost a month without explaining its moves.
Read alsoCorruption in Ukroboronprom: Journalists claim anti-corruption watchdog, prosecutors involved
"SAPO prosecutors are constantly delaying the process of approving a petition for the seizure of materials and documents relevant to the investigation. As a result, petitions to court for appropriate permissions to conduct procedural actions are being postponed. Procedural managers in criminal proceedings, opened following Bihus.info [journalistic investigative project] reports, have submitted no instructions, except for a single oral one: not to mention in detectives' petitions sent to court the names of Oleh Hladkovsky and other persons mentioned in the journalistic investigation.  This situation not only fails to contribute to a comprehensive and objective investigation into corruption in defense, but on the opposite, it makes it impossible. But it is used as an instrument of political pressure on NABU, including on the part of Head of the Specialized Anti-corruption Prosecutor's Office Nazar Kholodnytsky," NABU has stated.
In turn, SAPO has refuted the NABU statement, saying the office has not hindered detectives' access to materials and documents.