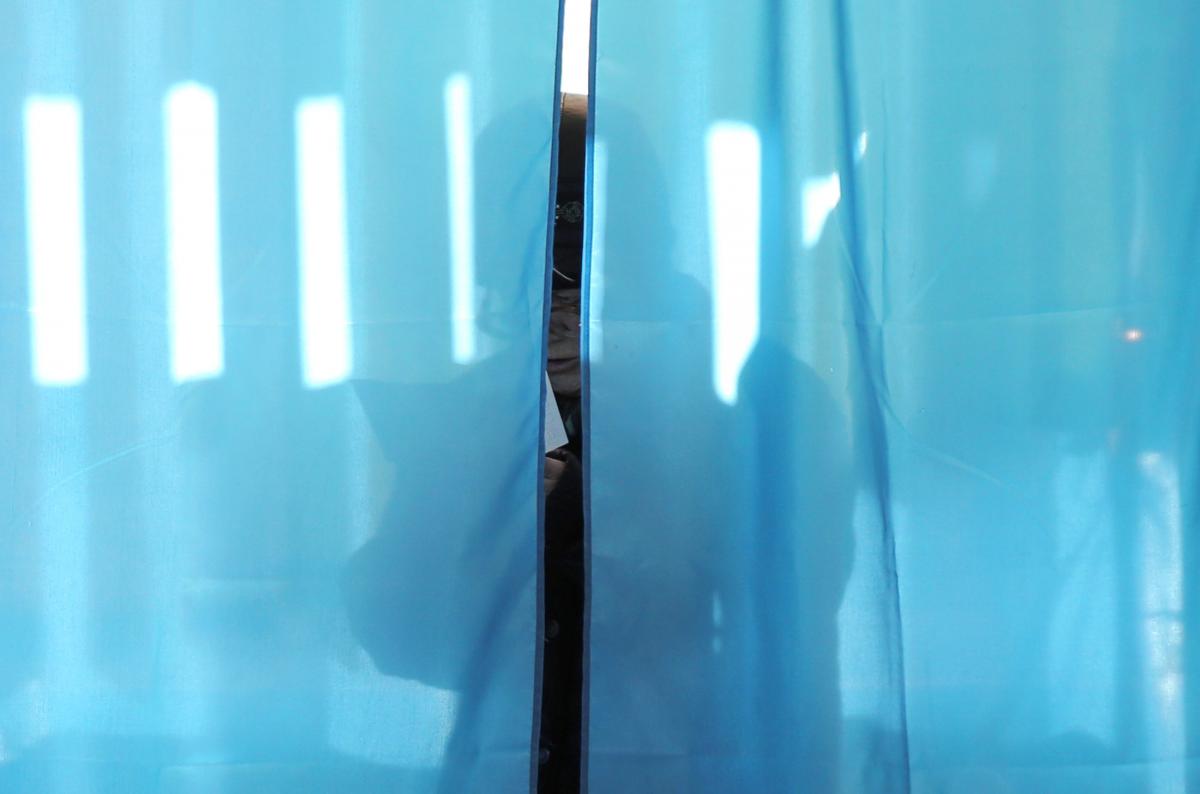 REUTERS
Ukraine's Central Election Commission (CEC) says that the runoff vote to elect Ukraine's president on April 21 was successful.  
"I am pleased to announce that in general, the voting day was successful, and even, according to the reports of the National Police, the number of appeals and complaints regarding the election was much lower than during the March 31 voting," CEC Deputy Chairman Yevhen Radchenko said at a briefing on Sunday, April 21, according to an UNIAN correspondent.
Read alsoUkraine's Central Election Commission announces first results of April 21 runoff vote count
According to him, the voter turnout compared with the first round of the presidential election remained unchanged: it was 62.12% (data from 194 out of 199 constituencies) vs 62.8% in the first round.
"But let me emphasize that we are still receiving data on the turnout," he said.
Radchenko also informed about voting abroad. The runoff vote in the foreign constituency took place at 101 polling stations in 72 countries around the world.
"As of 22:00, the voting ended at 88 overseas polling stations. The last polling stations abroad will close in the Consulate General of Ukraine in San Francisco, the United States, at 06:00 a.m. Kyiv time on April 22," he added.
The next CEC briefing will start at 10:00 Kyiv time on Monday, April 22, CEC spokesman Kostiantyn Kryvenko said.