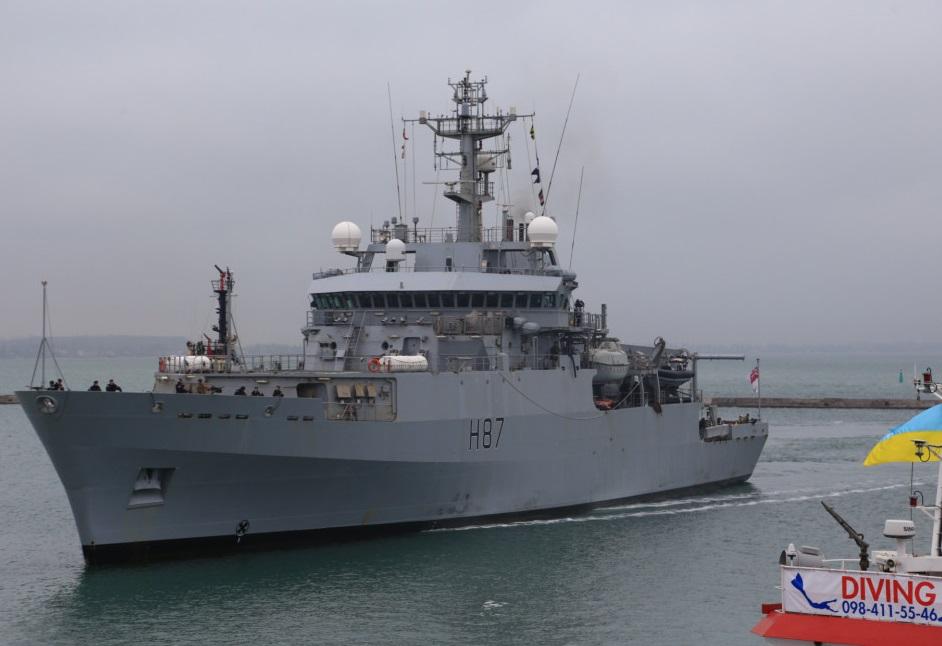 Photo from Dumskaya
The HMS Echo (H87) reconnaissance ship of the British Royal Navy arrived at the Odesa seaport on the morning of May 6.
The ship will stay in Odesa for three days, according to an UNIAN correspondent.
Read alsoU.S. Navy destroyer enters Black Sea, monitored by Russian ships (Photo)
Joint exercises with the Ukrainian Navy of the Armed Forces of Ukraine are planned on the high seas.
As UNIAN reported earlier, the HMS Echo (H87) reconnaissance ship was the first NATO warship that paid a visit to the Black Sea on December 19, 2018, with a direct statement of the purpose of visit related to the Azov crisis.
UNIAN memo. HMS Echo (H87) is a modern ship, designed to conduct hydrographic survey operations in support of submarines or amphibious operations. She can provide almost real-time tailored environmental information, and also has a secondary role as a mine countermeasure tasking authority platform, for which she is capable of embarking a dedicated mine counter measures command team.