twitter.com/PMSimferopol
Russian occupation forces have built the first rail track on the illegally built Kerch Strait Bridge, which connects Russia-occupied Crimea with Russia's Krasnodar Krai.
"The rail track was laid from two banks of the Kerch Strait: the brigades moved toward each other and met under the arch. Two nominal links, Taman and Kerch, were joined at the main site of the construction," according to the official website of the Crimean bridge.
Thus, another stage of construction of the Kerch Strait Bridge by the occupiers has been completed: the first rail track connected the two banks.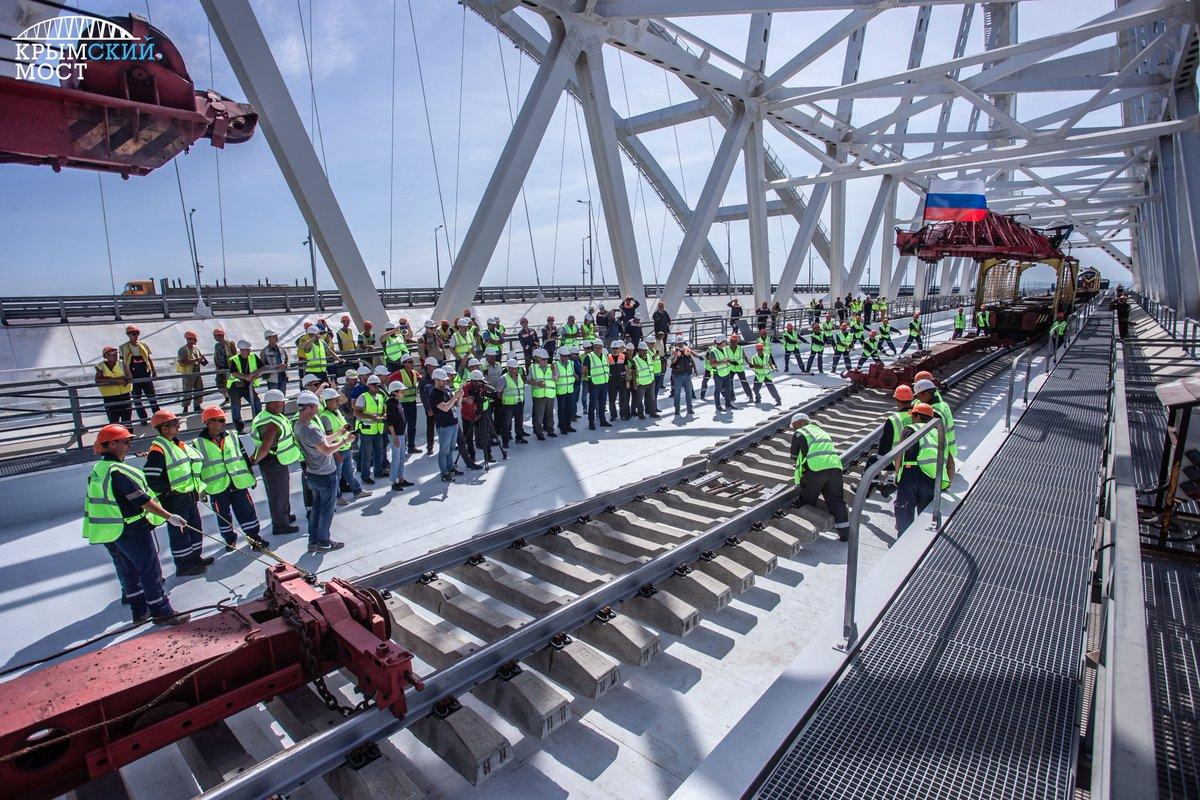 twitter.com/PMSimferopol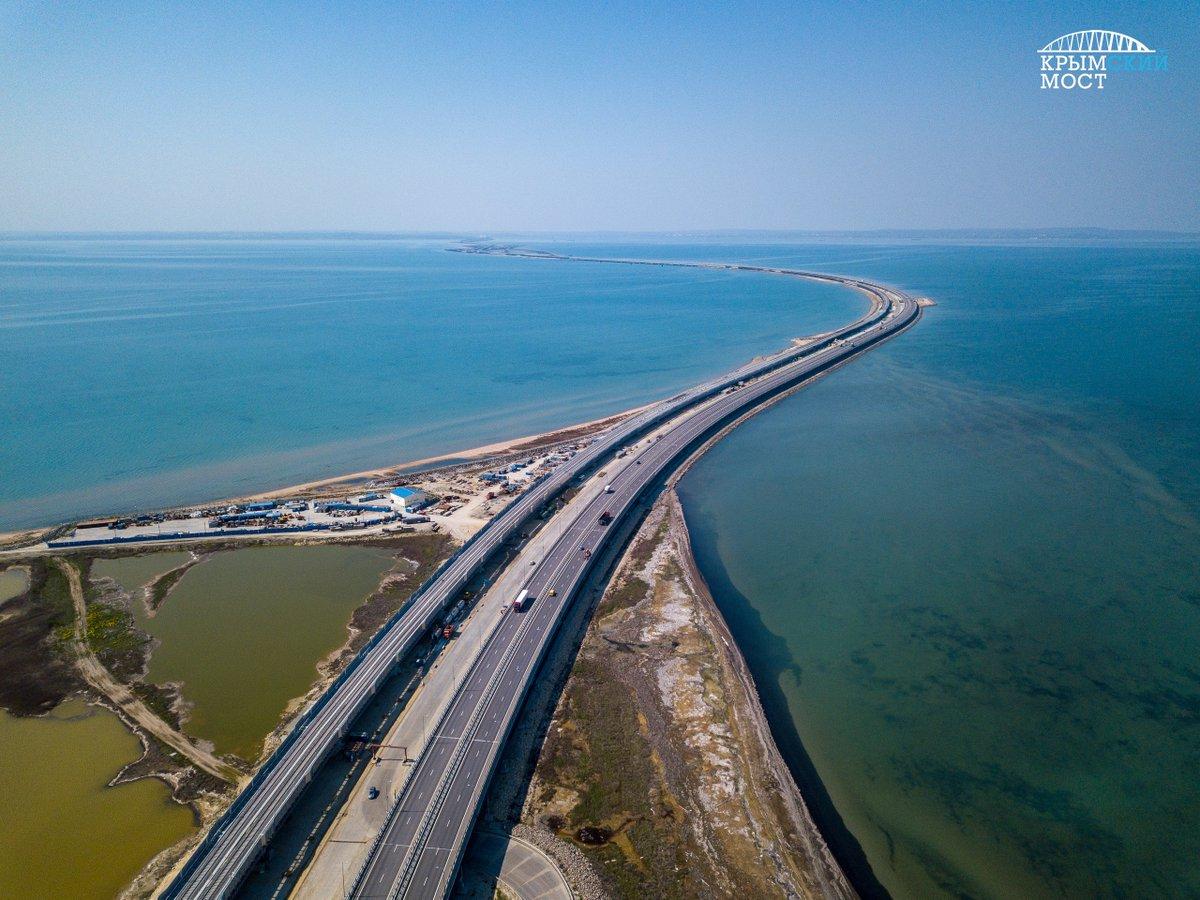 twitter.com/PMSimferopol
"The builders completed the laying of rails on the first path of Europe's and Russia's longest Crimean Bridge. In this direction, trains will go from Crimea to the mainland," Russia's MFA in Crimea wrote on Twitter on June 13, 2019.
As UNIAN reported earlier, railway traffic on the illegally built Kerch Strait Bridge would reportedly be launched on December 9-10.