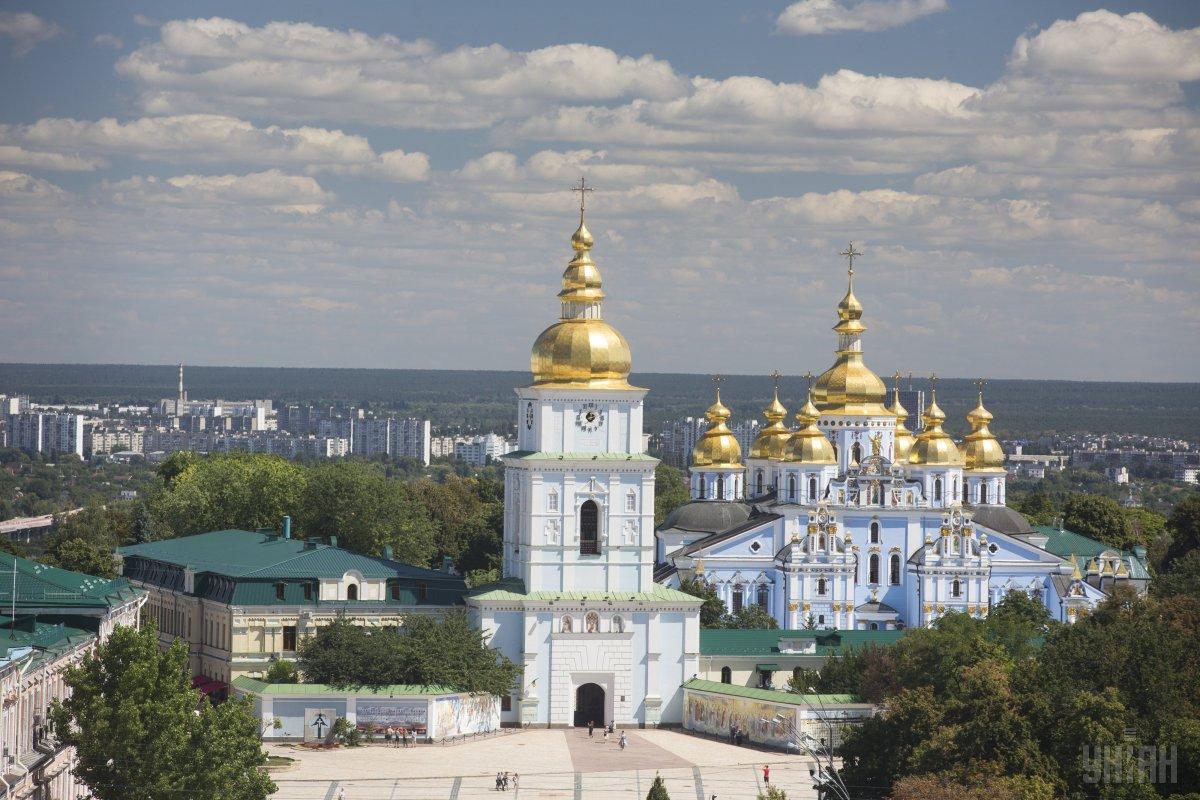 Photo from UNIAN
The Synod of the Orthodox Church of Ukraine on Monday decided to deprive Filaret of the right to govern the Kyiv diocese, and, accordingly, to control local temples and monasteries.
The corresponding decision of this collegial executive authority of the Orthodox Church of Ukraine was adopted after the Filaret convened a so-called "council" to restore the activities of the Kyiv Patriarchate in defiance of the new church independent from Moscow influence and recognized by the Ecumenical Patriarchate in Constantinople, BBC reports.
Before the start of the Synod, asked by the BBC whether a radical decision will be made today about the Filaret's excommunication, Metropolitan Epiphany said "no".
"We will not be like the Moscow church and pass such decisions," said Epifaniy, who heads the OCU.
Former patriarch Filaret did not recognize the fact that the Kyiv Patriarchate self-disbanded on December 15, 2018, to immediately enter the newly formed autocephalous Orthodox Church of Ukraine.
Read alsoUkraine's new Orthodox Church suspends two priests for attempts to split the Church
According to him, the new church is "Greek" and too dependent on the Ecumenical Patriarch, who in January 2019 gave the church "tomos of autocephaly."
Speaking of tomos, Filaret said that he would not have agreed to it had he been aware of the contents of the document in advance.
The OCU believes that the decision to dissolve the UOC-KP came into force immediately after the adoption, and after that Filaret himself became a member of the governing body of the new church, the synod, and always recognized the primacy of Metropolitan Epifaniy.
On June 20 in Kyiv, Filaret convened a council of hierarchs, priests and laymen of the former Kyiv Patriarchate.
Only two bishops, both from Russia, came to the council to support Filaret.
The participants called it a "local council" and decided to "restore" the activities of the patriarchate.
The council also decided that the "restored" patriarchate shall own all property of the former UOC-KP.
Read alsoReligious scholar: Patriarch Filaret may be laicized over defiance of new independent church
The Orthodox Church of Ukraine does not recognize the authority of the council, appealing to the fact that Filaret has no right to convene a council, nor under the Charter of the OCU, nor according to the statute of the former UOC-KP.
Archbishop Yevstraty (Zorya) of Chernihiv and Nizhyn declared that the participants of the meeting "split" from the OCU.
According to him, Filaret "will have no relation to the OCU and will not occupy any positions."