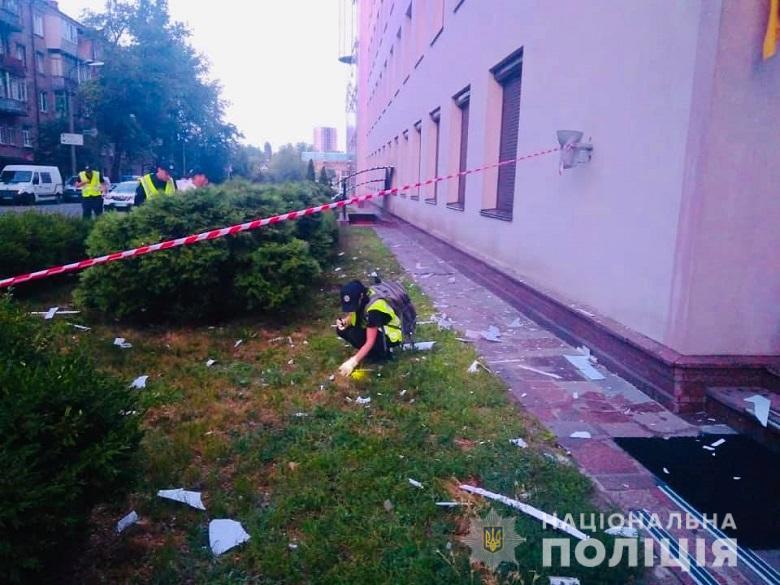 Photo from the National Police
Two unidentified men opened fire from a grenade launcher on a building that houses the Kyiv office of 112 Ukraine TV channel overnight July 13.
Read alsoZelensky: People like Medvedchuk not to be allowed monopolizing Ukrainian television
The incident occurred on 21G Dehtiarivska Street in Kyiv's Shevchenkivsky district. Neighbors heard an explosion at around 03:40 local time, the National Police's press service reported.
Investigating teams, K9 units, explosive ordnance disposal teams, and patrol crews immediately arrived at the scene, where they saw the damaged office building's exterior and discovered a spent tube used to fire a rocket-propelled grenade. Now, the scene is cordoned off.
The police said there were no injuries but classified the attack as a terrorist act.
The enforcers included information about the offence in the state register of pre-trial investigations on facts of the crimes under Part 1 of Article 258 (an act of terrorism) of Ukraine's Criminal Code.
An interception plan is introduced in Kyiv.
Noteworthy, Ukrainian blogger Anton Hodza believes this was a planned provocation aimed at disrupting the peaceful protest to be held on Sunday.
As was earlier reported, activists announced a peaceful rally outside the building of 112 Ukraine TV channel against the planned screening of Revealing Ukraine by Oliver Stone. The film features Viktor Medvedchuk (Vladimir Putin's closest political ally in Ukraine) who comments on events in the country.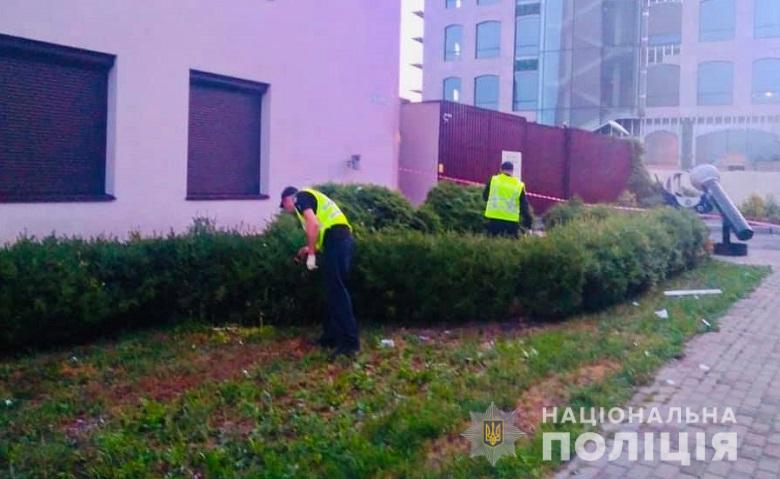 Photo from the Nationa Police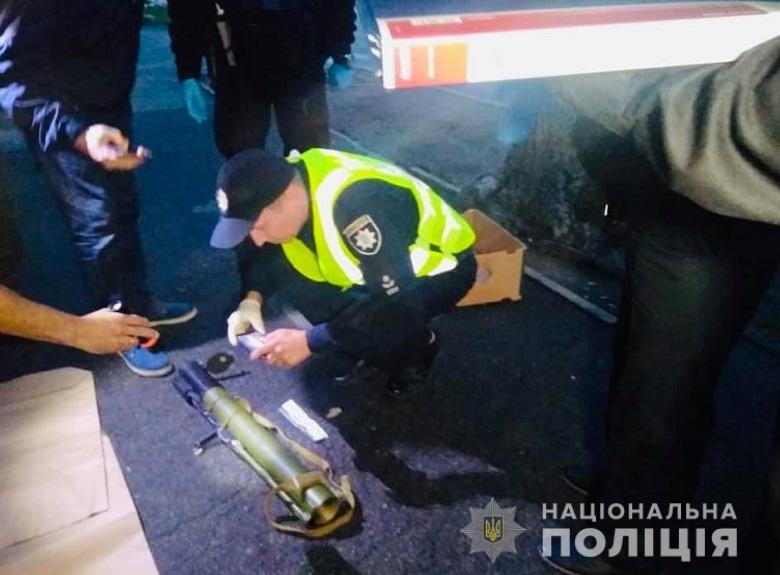 Photo from the National Police