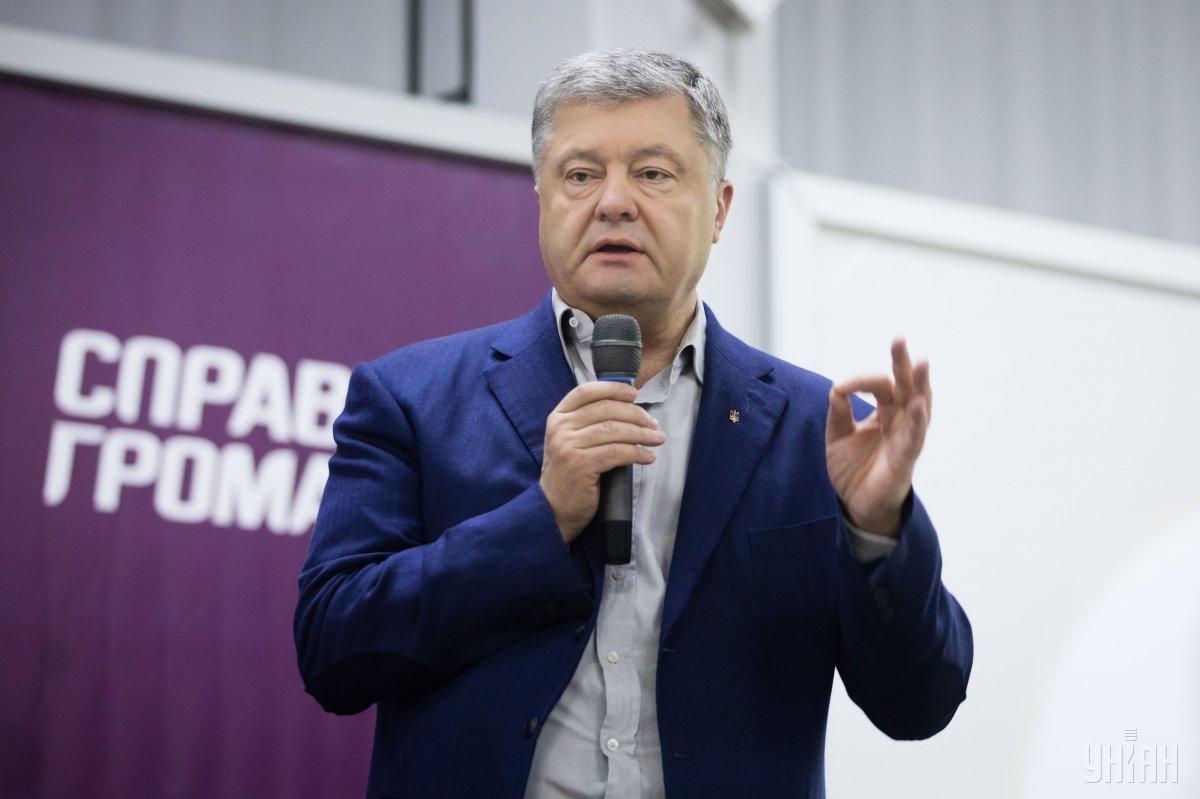 Photo from UNIAN
The Prosecutor General's Office of Ukraine has closed one of the criminal cases targeting former President of Ukraine Petro Poroshenko, that's according to Andriy Portnov, who was deputy chief of ousted president Viktor Yanukovych's office and who had filed a report to launch the investigation.
The case concerned the situation around the capture of Ukrainian sailors by Russia near the Kerch Strait, Portnov wrote on Facebook.
The report recalls that Poroshenko later imposed martial law aiming at what Portnov says was "retaining power."
The former deputy head of the Yanukovych's Office believes that by such actions, Poroshenko committed high treason.
"In violation of the Code of Criminal Procedure, [Prosecutor General Yuriy] Lutsenko closed one of the criminal proceedings of SBI investigators into high treason by Poroshenko, who, risking the defense capability and national security of Ukraine, sacrificed Ukrainian sailors and introduced martial law to retain power," Portnov wrote in his Facebook post, pledging to appeal the decision in court.
Read alsoNABU charges energy minister over inaccurate data in e-declaration of assets
As UNIAN reported earlier, on May 23, SBI director Roman Truba said that the Bureau was studying a statement by ex-deputy head of Yanukovych's Office Andriy Portnov on the alleged commission by Petro Poroshenko of economic crimes related to Kuznia na Rybalskomu plant. On July 11, SBI press secretary Angelika Ivanova said that on July 17, Poroshenko had been summoned for questioning. On July 17, the ex-president did not report for questioning as a witness in the case of possible tax evasion and alleged laundering of criminal proceeds in the sale of Kuznia na Rybalskomu. The press service of the European Solidarity Party said that on that day, Poroshenko, along with his team, had a scheduled trip to Strasbourg to hold talks with European partners.