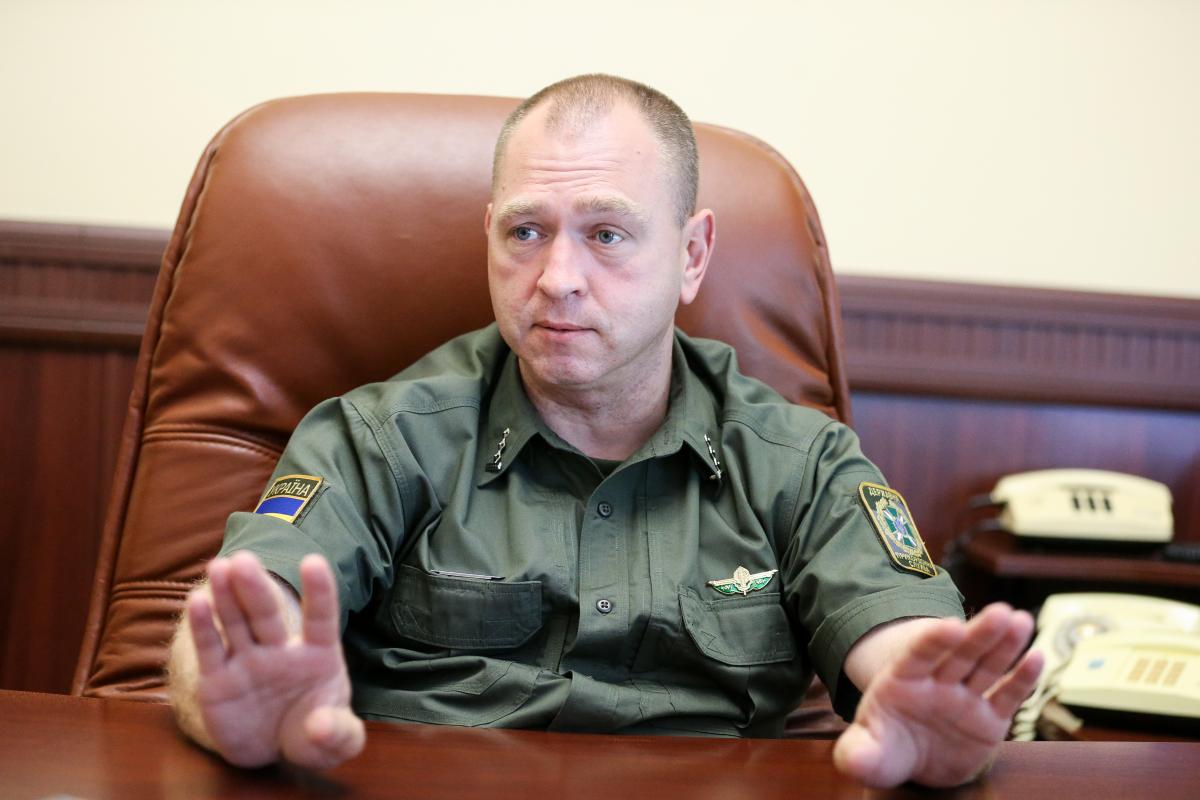 Photo from UNIAN
Head of the State Border Gaurd Service of Ukraine, Serhiy Deineko, has pledged to dismiss any employee in case evidence is gathered of their involvement in smuggling schemes.
"Seizures at checkpoints show that criminals never ceased attempts to smuggle goods across the border," Deineko said at a video conference with chiefs of border detachments, the SBGS press service reports.
In case factual evidence is gathered of border guards' involvement in smuggling schemes or their failure to eradicate smuggling at their areas of responsibility, a fundamental decision could be made to replace 100% of the personnel of individual units.
Read alsoChief border guard Serhii Deineko: We're not going to cover up corrupt servicemen. If a hundred, two hundred, or a thousand of them must be locked up, we're ready for this
"Official investigations will be carried out and the perpetrators will be held accountable, and of evidence emerges of some corruption-related component, law enforcers will be informed in a due manner," Deineko said, adding that lie detectors will be actively applied during investigations.
It requires leaders at all levels to step up all available resources to combat smuggling and expose individuals and channels of illegal activity.
The chief border guard vowed personal participation in dawn raids at various checkpoints along the border to "make sure local commanders are not misleading the HQ in their reports."
At the same time, he added that, if the facts of illegal activities or violation of the border protection regime are confirmed, they will bear due responsibility.
Deineko told subordinates to be focused on revealing smuggling schemes, especially across the western border of Ukraine.