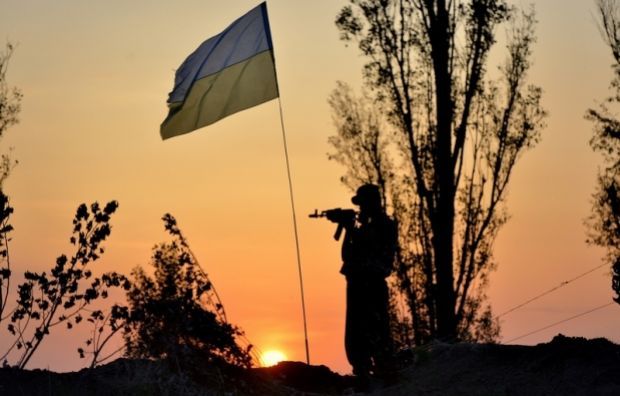 mil.gov.ua
Most residents of the occupied areas of Donetsk and Luhansk regions, controlled by Russian-backed forces, consider these territories part of Ukraine, according to a survey conducted in Feb-March this year by a Berlin-based Center for East European and International Studies (ZOiS)
A total of 2,400 people were questioned over the phone on both sides of the contact line, according to Deutsche Welle.
The report, published on the ZOiS website, says 54.5% of respondents living in the occupied areas consider these territories part of Ukraine. Of these, 31% would like the territories to receive autonomous status as part of Ukraine, and 23.5% favor the return of all parts of Donetsk and Luhansk regions to Ukraine without any status changes.
For comparison: in 2016, it was 35% and 20.6%, respectively.
Some 18.3% of the respondents would like the occupied areas officially accede to Russia without being granted an autonomy, while 27.3% percent want the same, but with the autonomous status for these territories.
In 2016, it was 11.4% and 33%, respectively.
Read alsoPoll: 83% of Ukrainians consider themselves patriots
In the government-controlled parts of Donbas, more than 95% of respondents consider the temporarily occupied territories part of Ukraine. Of these, 64.7% say that the situation should be restored to what it was like before the outbreak of hostilities. Another 30.7% of respondents favored the idea of the region obtaining an autonomous status within Ukraine.
In 2016, it was 65.7% and 26.7%, respectively.
The share of those who see unrecognized entities as part of Russia without autonomy has more than halved since 2016, from 5% to 2.3%, researchers say. The idea of ​​ "LPR and "DPR" acquiring autonomous status as part of Russia is supported by 2.3% of the population of Kyiv-controlled Donbas.
In 2016, it was 2.6%.
As UNIAN reported earlier, Russian immigration officials say more than 60,000 Ukrainians from the occupied territories of Donbas formally applied for Russian citizenship.