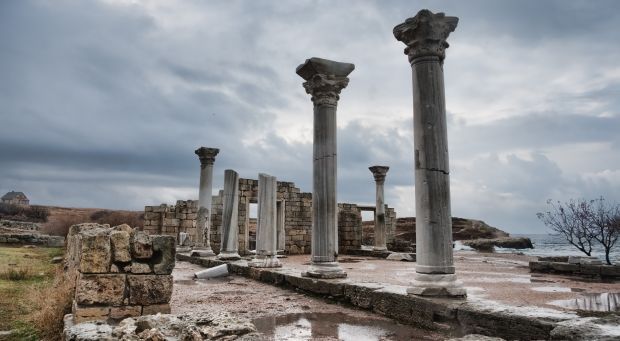 UNESCO will continue monitoring the situation in Crimea occupied by Russia / Photo from Wikipedia.org
"UNESCO's Executive Board has just passed a resolution at the 196th session in Paris to continue monitoring the situation in Crimea (Ukraine). Crimea is Ukraine!" Ukraine's Embassy in France has announced.
Crimean Tatar community leader, MP Mustafa Dzhemilev wrote in social networks that the resolution proposed by Ukraine's permanent mission to UNESCO, was supported by 19 countries, including by France, the United States, Japan, Mexico, Albania, Italy, and others.
"The vote took place despite the fact that the day before the Russians had shared an eight-page flyer with permanent missions of all countries in UNESCO saying how supposedly "good and happy life in occupied territories is," Dzhemilev wrote.
As the resolution states, UNESCO will assist in organizing a conference with the participation of representatives of the member states to cover the situation in various sectors in Crimea: cultural heritage, education, language policy, media freedom and safety of journalists, according to Dzhemilev.
"In fact, this conference suggests more opportunities to tell everybody about the situation in the occupied Crimea. And after it, we hope that a more detailed plan of coordination will be developed, in keeping with which UNESCO will monitor the situation in Crimea," he added.