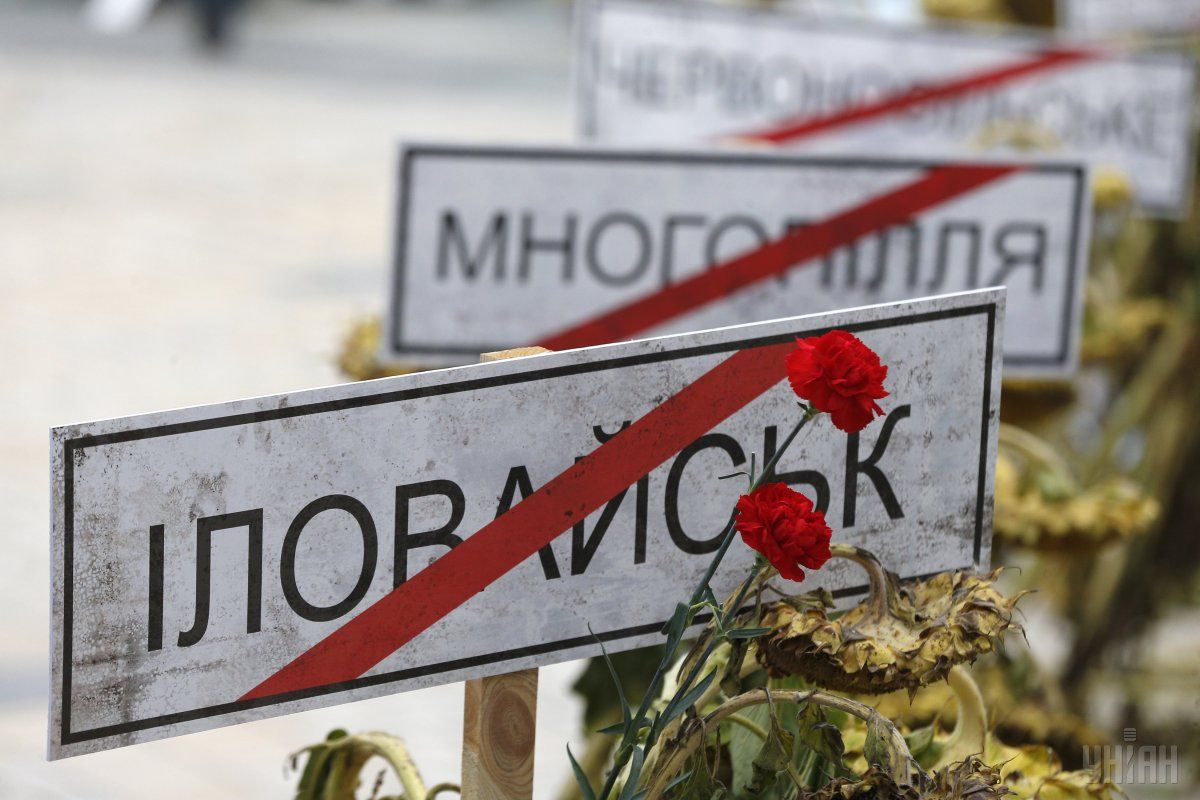 Zelensky discussed the Ilovaisk case with the prosecutor's office / Photo from UNIAN
Ukrainian President Volodymyr Zelensky has listed the criminal cases he would like to have solved as a matter of priority.
"Cases with our journalists, public figures are a really big challenge, and their solution is an even bigger challenge. I want to do this. I think that in most cases we will find killers and have  these cases solved," he said during a long-lasting Q&A session in Kyiv on Thursday, according to an UNIAN correspondent.
Zelensky says that one of the most complex and very high-profile cases is that of Maidan killings early in 2014.
Read alsoMaidan shootings: Lutsenko, Klitschko, Pashinskiy to testify as witnesses
"How to have this case solved – I don't have an answer now, because everything that I received from previous representatives of the Prosecutor General's Office and the documents they left did not have a clear answer," the president emphasized.
He noted that he had talked to the prosecutor investigating Maidan killings and he told the president about a large number of open proceedings and arrested persons.
"And who has ordered ... 'Tell me this story – it's an appalling story, so many people died.' I didn't get an answer because I was told that it would last for years, and hundreds or thousands of specialists should be involved. I would really want to put an end to this matter," the head of state added.
"There is still such a case, a very complicated one – [the battle of] Ilovaisk, but we have already discussed this with the prosecutor's office and will be dealing with this matter. I think we will have results there too," he concluded.
As UNIAN reported earlier, the Main Military Prosecutor's Office received permission from an investigating judge to temporarily have access and seize documents in the Office of the President of Ukraine that relate to the circumstances of the Anti-Terrorist Operation (ATO) in the Ilovaisk area in August 2014.
UNIAN memo. In late August 2014, after a series of fierce battles in Donbas, Ukrainian troops who were part of the Anti-Terrorist Operation forces were surrounded near the city of Ilovaisk, Donetsk region. An agreement was reached on the "green corridor" for the Ukrainian military to retreat from the area on the condition they would be unarmed. Despite the agreement reached, Russian military insidiously ambushed the Ukrainian convoys. As a result, the official figures say, 366 Ukrainian soldiers were killed, another 249 wounded, 128 were captured and 158 went missing. At the same time, the parliament's interim investigative commission estimates the death toll in hostilities near Ilovaisk at 1,000. According to the former military prosecutor, Anatoliy Matios, the correlation of the ATO forces to the militants and Russian army near Ilovaisk in late August, 2014, was 1 to 18.