/ hk.npu.gov.ua
Kharkiv police have revealed an arms cache, the largest over the recent years, which apparently had been set up by one of the men involved in a recent shootout, who later blew himself up with a hand grenade amid police pursuit.
"The police identified the attacker, who turned out to be a 47-year-old resident of the town of Horlivka in Donetsk region [beyond Ukraine government control], who was previously convicted for "premeditated murder of two or more persons" and illegal firearm possession," Kharkiv police said in a statement Oct 29.
During a warranted search at the perpetrator's place of residence and his summer cabin, law enforcers found and seized 13 cellphones, two laptops, IDs, as well as a quite impressive arms arsenal.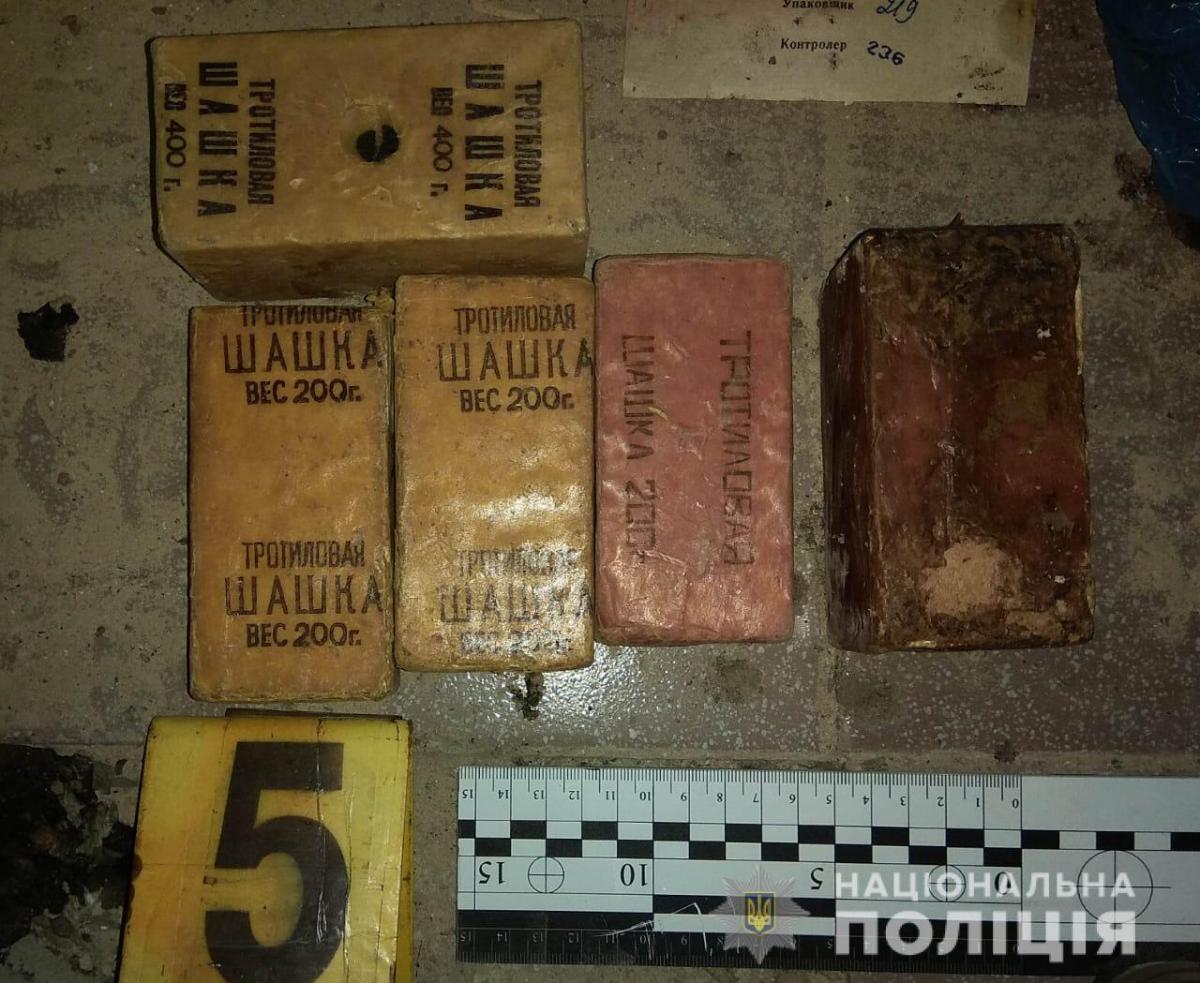 / hk.npu.gov.ua
In particular, the man had stocked up on 130 grenades for underbarrel launchers, five TNT explosives, seven MANPADs, electric detonators, six RPO-A Shmel man-portable flamethrowers, fragments of small arms, automatic weapons, rifles, pistols, and a large number of cartridges of various calibers.
Read alsoFive children in occupied Donbas wounded in hand grenade blast
"The seized arsenal was sent for examination to verify possible involvement in other high-profile crimes across Kharkiv region," the police said.
As UNIAN reported earlier, on Friday, October 25, a bloody shootout that unfolded in broad daylight at a parking lot of one of the shopping centers in Kharkiv, eastern Ukraine, left one person involved dead and another one – wounded. Later, one of the men who took part in the shooting blew himself up with a grenade.