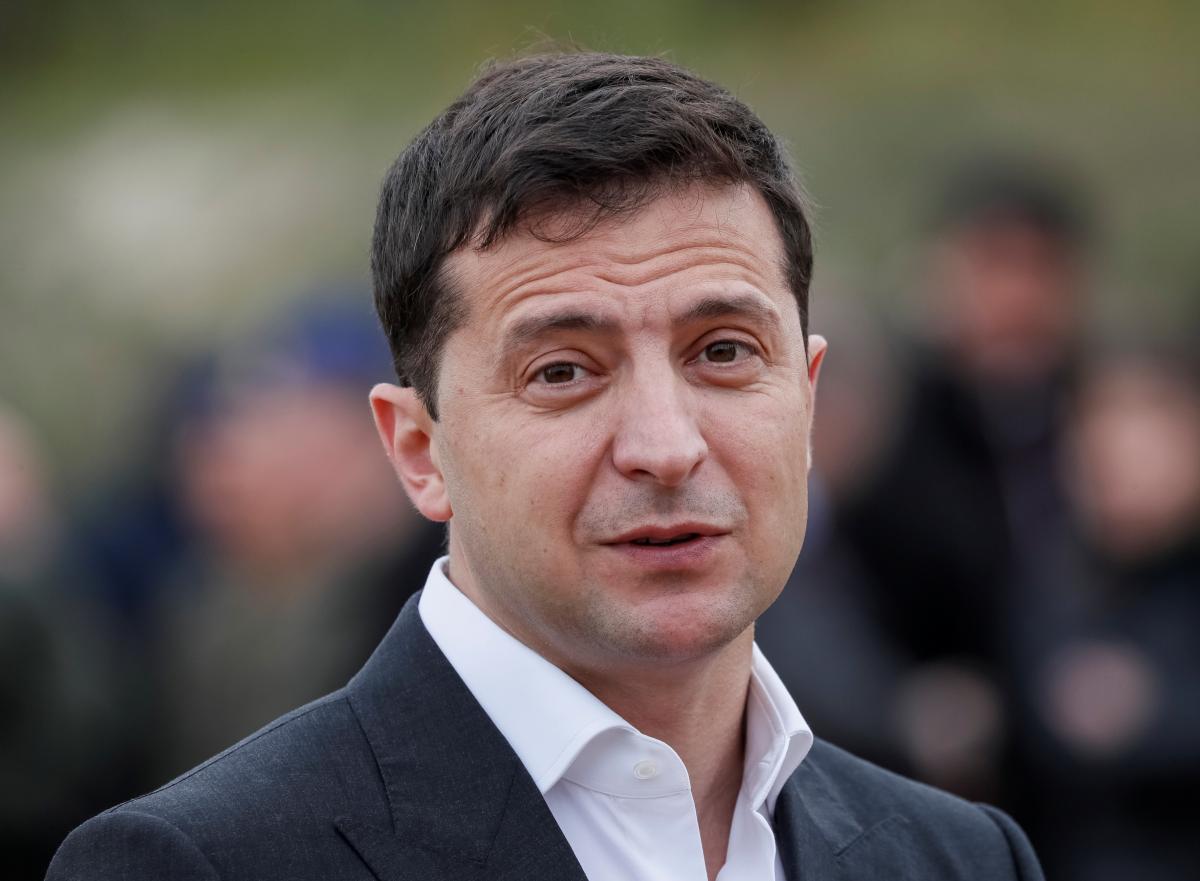 REUTERS
Ukrainian President Volodymyr Zelensky has emphasizes the priority of the information and humanitarian policies related to the Russian-occupied Donbas and Crimea.
"What must the state be doing right now? The main thing is not to lose the minds of our citizens in the occupied territories. Therefore, in addition to diplomacy, our priority is information and humanitarian policies with regard to Donbas and Crimea," the president told the Unity Forum in Mariupol on October 30.
The said policies are interconnected, Zelensky explained. "There is no point in telling how good it is here in Ukraine if this does not correspond to reality outside checkpoints. At the same time, any improvements are impossible if our citizens are unaware of them, which means they can't enjoy them," he stressed.
Read alsoUkrainians "owe a lot" to volunteers who defended Ukraine, Zelensky says
Zelensky said: "If an effective humanitarian policy is a priority task of the state, an information policy is our common challenge and our common responsibility – that of the authorities, the media, and each user of social networks."
"Today, Crimea is generally out of major media. It has disappeared from media agenda. People in the [Ukraine-]controlled Donbas are only mentioned in connection with the war, which imposes a 'negative stigma' on them," he added.
According to Zelensky, today the information sphere in Ukraine is a "minefield."
"Our citizens from Lugansk and Donetsk, regardless of their attitude to the so-called 'LPR' and 'DPR' without exception are called 'separatists', and in the official rhetoric it has become the norm to say 'residents'. 'Residents of the temporarily occupied territories.' And less and less are we talking about the inhabitants of Crimea and Donbas as 'citizens of Ukraine'. This is not right. We must not forget about this. They should not forget about this," Zelensky emphasized.
"In addition to fake news and manipulation, there is anger, aggression, and rhetoric filled with hatred. In my opinion, our whole society should take a deep breath, exhale, and talk calmly and prudently, without unnecessary emotion and slogans," the president summed up.