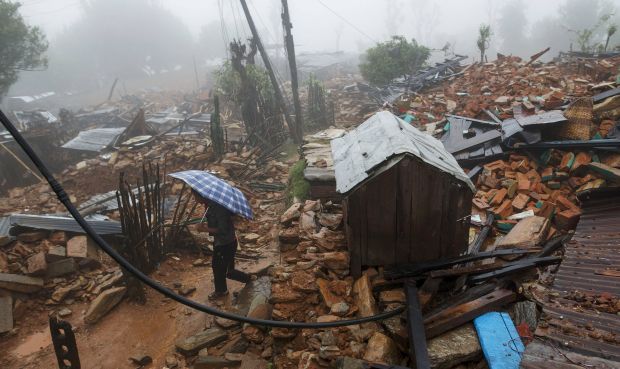 REUTERS
Ukrainian Ambassador to India Oleksandr Shevchenko reported about this, Ukrainian online newspaper Ukrainska Pravda wrote.
"Ukrainians in Nepal are concerned that if there is a new earthquake, the airport of Kathmandu may be destroyed. And they will be trapped, even with our plane being there to rescue them," he explained.
Therefore, Foreign Ministry representatives are trying to arrange a local flight from Nepal for all those who can travel to Delhi and to accommodate them there.
"It has turned out we've got some problems with the plane. But the crew says they're manageable," head of the Ukrainian Emergency Situations Service Zorian Shkiriak said.
As was reported, the Ukrainian plane sent to evacuate Ukrainians from Nepal has been stranded in Delhi until May 3 because Nepal hasn't yet given permission for the Ukrainian flight.
The authorities of Nepal haven't yet issued a landing permit for the Ukrainian plane even for May 3, Shkiriak added.