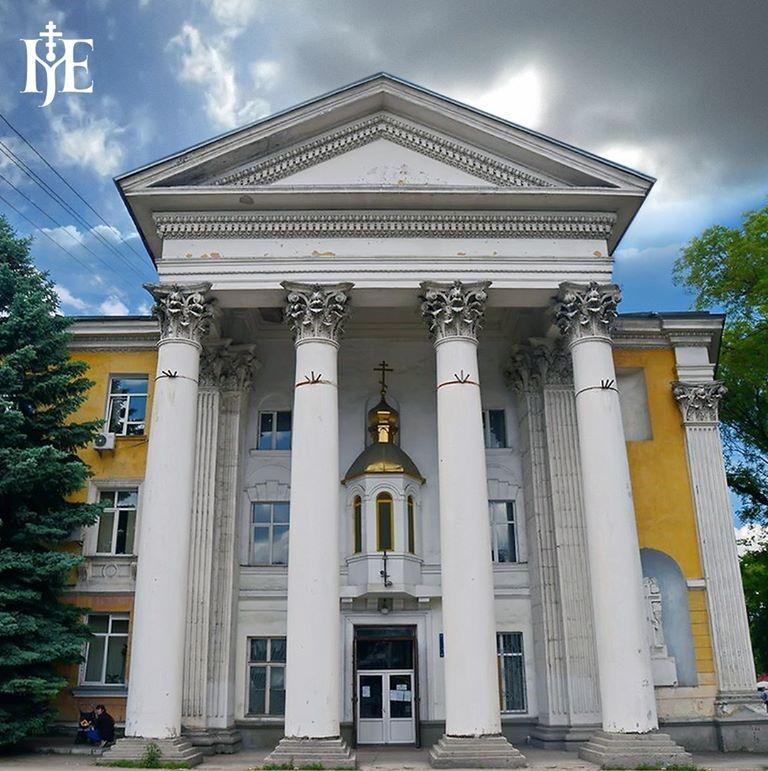 Photo: Epifaniy/Facebook
Metropolitan of Kyiv and All Ukraine, Primate of the Orthodox Church of Ukraine (OCU) Epifaniy (Epiphanius) says de-facto authorities in Russia-occupied Crimea are planning to demolish the building of the OCU's temple in the town of Yevpatoria.
Read alsoPatriarchate of Alexandria recognizes autocephaly of Orthodox Church of Ukraine
According to him, the right to freedom of conscience and religion is being violated at the Cathedral of St. Vladimir and St. Olga in Simferopol and the temple of the Orthodox Church of Ukraine in Yevpatoria.
"I urge the Ukrainian government to finally make a decision, which, unfortunately, has not been taken in the previous years to resolve the issue of ownership of the premises of the cathedral and the diocesan administration in Simferopol. This step will demonstrate legal and moral support to the Ukrainian community in Crimea from our state and will provide an opportunity to more effectively protect [the community's] rights at the international level," Epifaniy wrote on Facebook.
As UNIAN reported earlier, Epifaniy said that over 500 parishes of the Ukrainian Orthodox Church of the Moscow Patriarchate (UOC-MP) had changed their denomination in the past six months and joined the newly created OCU.