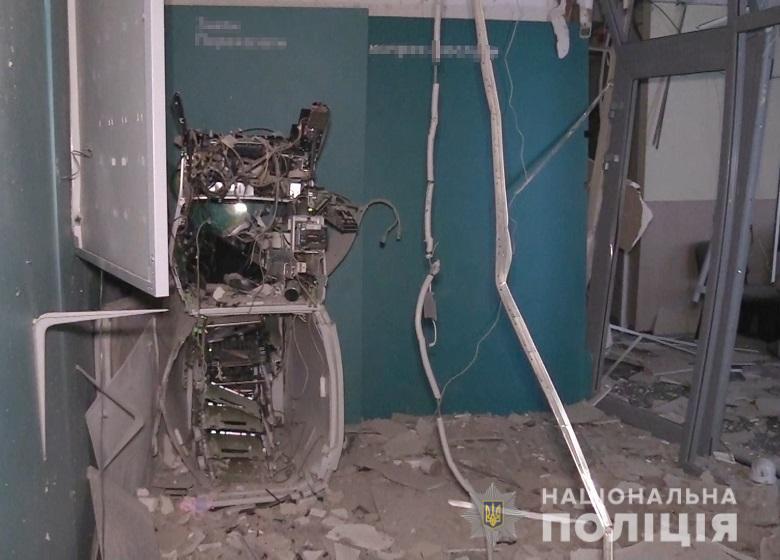 kyiv.npu.gov.ua
Unidentified persons blew up Oschadbank's branch office, located in the Rusanivka area of Kyiv's Dniprovsky district, overnight November 30.
Read alsoKharkiv shootout: Police seize largest weapon arsenal from late killer's cache (Photo)
Investigating teams, K9 units, and explosive ordnance disposal teams, immediately arrived at the scene, where they saw the damaged office building's exterior and interior. According to preliminary findings, the perpetrators used some gas-air explosive mixture for the explosion," the police press service reported on Saturday, November 30.
The explosion also damaged an ATM. The robbers grabbed loaded cash cassettes, got into a car and fled the scene.
Investigators are working at the scene to establish all circumstances of the incident.
Kyiv's Dniprovsky police department has launched a criminal proceeding under Part 2 of Article 194 (willful destruction or endamagement of property committed by way of setting fire, explosion or by any other generally dangerous method, or where it caused an especially gross damage to property) of the Criminal Code of Ukraine.
Now, the scene is cordoned off. The investigation is underway.