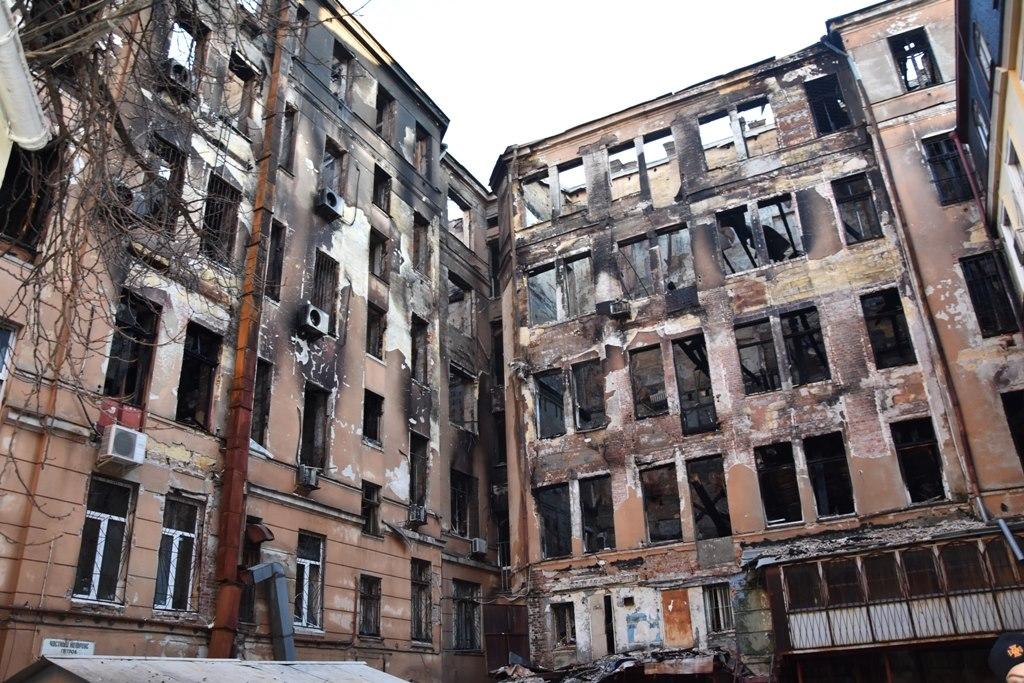 facebook.com/MNS.GOV.UA
Searches have been suspended at Odesa's Economics, Law and Hospitality College, where a fire broke out on December 4, because the fire has not completely been extinguished.
Read alsoZelensky wants to know causes of Odesa college fire
"At the moment, it is difficult to examine the scene at the moment as the fire has not been completely extinguished yet. And, as I was informed, they [firefighters] began to extinguish it an hour ago with water again, and the investigators suspended the investigative activity," Head of the Investigation Department of Odesa's National Police Office Serhiy Shaikhet said at a meeting at Odesa Regional State Administration, according to an UNIAN correspondent.
According to him, the rescuers are trying to establish the whereabouts of the missing people, i.e. which floor, lecture halls, etc. The list of missing people is being updated, eyewitnesses are being questioned, etc.
Shaikhet confirmed that as of the morning of December 6, two people were dead – a 16-year-old female student and a woman who was found under the rubble last evening.
As UNIAN reported earlier, a fire broke out in the education block of Odesa's Economics, Law and Hospitality College on December 4. Two people died in the incident, 29 were hospitalized, and 13 are missing.
Criminal proceedings were initiated under Part 2 of Article 270 (violation of fire safety rules) of the Criminal Code of Ukraine.