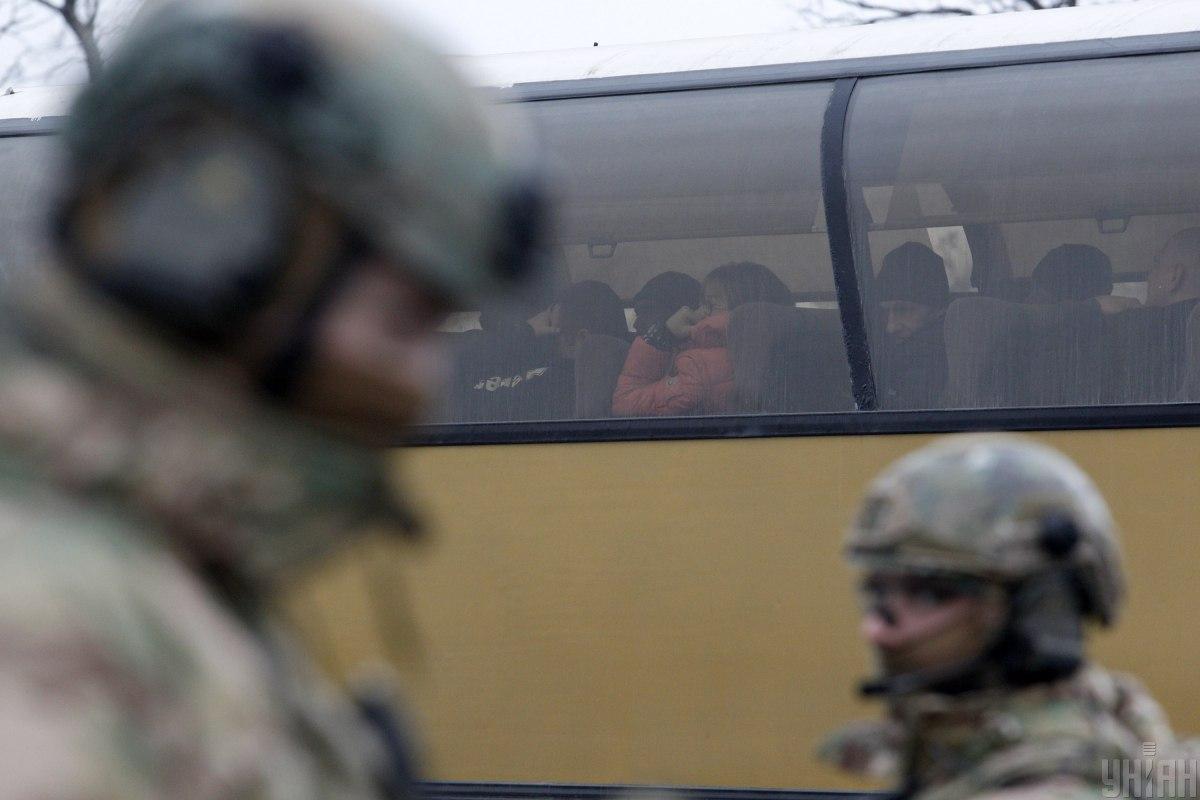 Photo from UNIAN
Ukraine's Representative in the humanitarian subgroup of the Trilateral Contact Group for the Donbas settlement Valeria Lutkovska says Russia refused to return Ukrainian military without extradition of ex-Berkut troops, suspects in the Maidan shooting case, in the latest exchange of held persons between Ukraine and the Russian-controlled occupation administrations in Donbas.
Read alsoZelensky: If I had 100 Berkut police troops, I would swap them all for just one intel operative
"Both the 'Kharkiv group' [a group of three, sentenced to life for committing a deadly terror attack in Kharkiv in 2015] and [a group of] the ex-Berkut riot police troops had been on the exchange lists, if I am not mistaken, since 2015-2016. In December 2017, it was decided that the said persons were not related to the conflict [in Donbas], and they would not be released as a result of this procedure [the prisoner swap]," she told UA: Ukrainian Radio on January 3.
In turn, the Kremlin said that Donbas militants would not release and return Ukrainian special forces who were captured in the self-proclaimed "Donetsk and Luhansk People's Republics" ("DPR"/"LPR") in eastern Ukraine.
"Accordingly, we left at least five of our guys there for two long years that were required for the next rounds of negotiations, which were finally successful," the official added.
According to Lutkovska, about 300 Ukrainians are still illegally held in captivity in the temporarily occupied areas of Donetsk and Luhansk regions.
"We have documents that confirm illegal detention of 101 people. However, we have no documents related to about 200 persons, except for information from their relatives," she added.
As UNIAN reported earlier, on December 29, an exchange of held persons between the Ukrainian side and the representatives of Russia-controlled occupation administrations in Donetsk and Luhansk regions was held at the Mayorske checkpoint. Seventy-six people were returned to Ukraine in exchange for 124 persons detained in Ukraine, according to the agreed swap lists.
As part of the exchange, Ukraine handed over a group of the Berkut riot police troops, indicted on charges of mass killings during protests at the Maidan in 2014: Oleh Yanishevsky, Serhiy Zinchenko, Pavlo Abroskin, Serhiy Tamtur, and Oleksandr Marinchenko. A day before the swap, the court released the said men from custody on personal recognizance, which sparked mixed reactions among Ukrainian citizens.