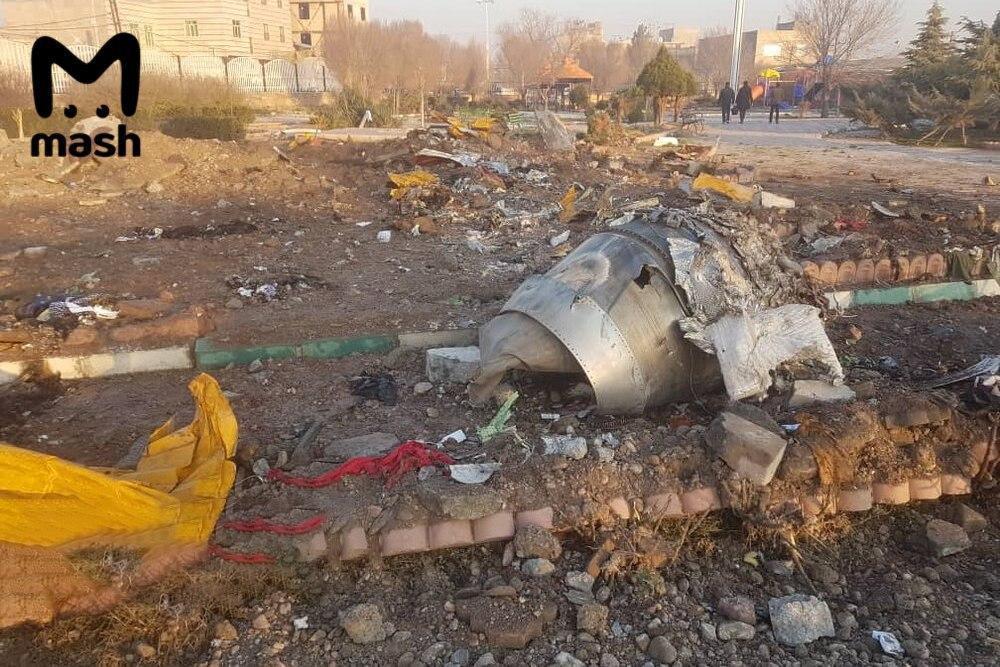 MASH
The Ministry of Foreign Affairs (MFA) of Ukraine is preparing the lists of passengers of an airplane crashed outside Tehran airport in Iran.
"We are figuring out, who exactly got on the plane to make sure there are no conflicting reports," according to a statement on the Ukrainian president's website.
"Ukraine's ambassador and consul to Iran are now at the scene, at Tehran Imam Khomeini International Airport. On my instructions, the NSDC [National Security and Defense Council] Office has created an operational headquarters. Special aircraft have been prepared by the Ministry of Foreign Affairs and the Ministry of Defense for deployment to Tehran to bring the bodies. We are waiting for the Iranian side to approve," Ukrainian President Volodymyr Zelensky said.
Read alsoUkrainian passenger jet crashes near Tehran airport (Photo, video)
The president also said he was flying to Kyiv. "I keep all developments under personal control. I urge everyone to refrain from speculating and putting forward unverified versions of the crash," he said.
Meanwhile, it became known two Ukrainian passengers, as well as up to 13 crew members from Ukraine, had been on board the plane. The remaining passengers aboard the Boeing 737 were foreign nationals, including 71 Iranian citizens, 73 Canadian citizens, four German citizens, three UK citizens, eight Swedish citizens, and six Afghan citizens.
The Foreign Ministry noted that according to preliminary information from a representative of Ukraine International Airlines, on January 8, 2020, after taking off from the Imam Khomeini International Airport (Tehran), the airline's passenger plane crashed near the airport. According to information that is being verified, all passengers and crew died in the crash. Updated information about citizens of Ukraine who were on board is yet to be made public.