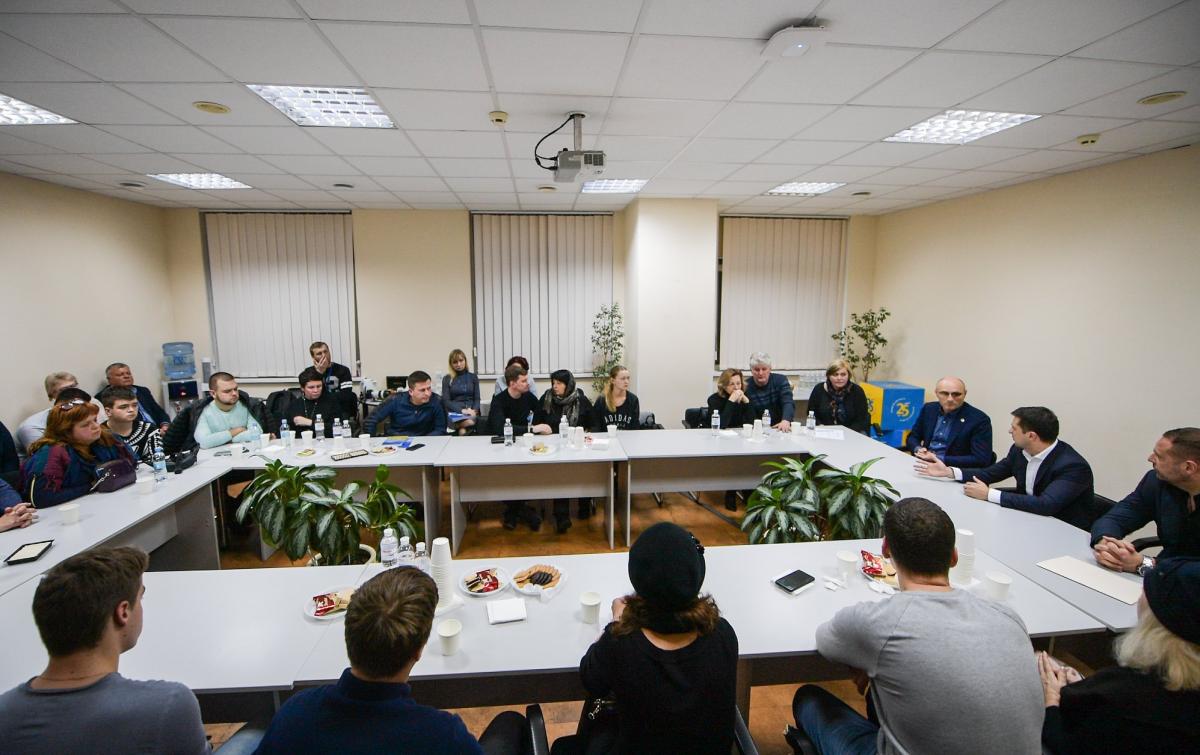 Ukraine is doing everything to establish truth, Zelensky said / facebook.com/zelenskiy95
Ukraine's President Volodymyr Zelensky has met with families of Ukrainian citizens who died in a Ukraine International Airlines Boeing 737 crash in Iran.
"I met and talked with relatives of Ukrainians who died in the plane crash. I understand that no words of support will heal their hellish pain. I realize that no compensation can return their loved ones to them. The government will provide them with all necessary assistance, including financial," Zelensky wrote on Facebook.
"Perhaps the most important thing that the government can and must do for them is to provide comprehensive answers regarding all circumstances of the tragedy. I assure them that we, for our part, are doing everything possible to establish the truth. Ukraine will definitely learn it," the president added.
Read alsoZelensky says Boeing crash "missile hit" version not ruled out
As UNIAN reported earlier, Kyiv-bound Ukraine International Airlines flight PS752 crashed shortly after takeoff from Tehran's Imam Khomeini International Airport in the early hours of Wednesday, January 8. It was carrying 167 passengers and nine crew members on board. Two passengers and the crew members were Ukrainians. There were also 82 Iranians, 63 Canadians, 10 Swedes, four Afghanis, three Germans, and three Britons. There were no survivors.