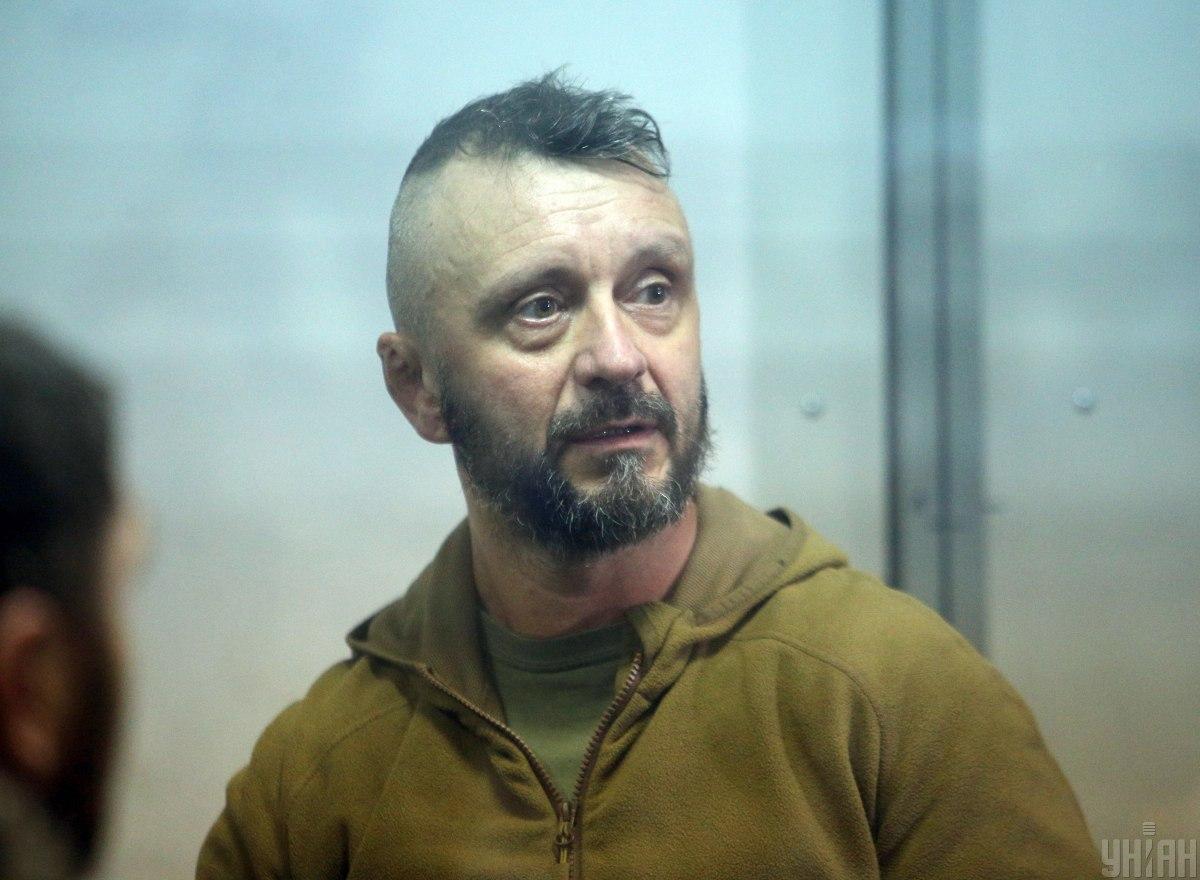 Antonenko remains behind bars / Photo from UNIAN
A court in Kyiv has remanded a suspect for one month in custody in connection with the 2016 killing of prominent journalist Pavel Sheremet, following what Reporters Without Borders (RSF) called a "flawed three-and-a-half-year investigation."
The court of appeals in Kyiv ruled on January 10 that Andriy Antonenko must stay in pretrial detention until February 8, Radio Free Europe / Radio Liberty (RFE/RL) reported.
Antonenko's supporters, who came to the hearing, chanted "Shame!" and "Corrupt Judges!" after the court handed down its ruling.
Read alsoPediatric surgeon suspected of Sheremet assassination sends letter to victim's mother
Antonenko and two women, Yulia Kuzmenko and Yana Duhar, were arrested in December as suspects in the high-profile case.
Two other suspects, Vladyslav and Inna Hryshchenko, were arrested and placed in pretrial detention in September and November respectively as suspects in another case.
All five took part in military operations in different capacities in Ukraine's east, where government forces are fighting against Russia-backed separatists.
The Interior Ministry and the National Police said in December that the group's goal was "to destabilize the political and social situation in Ukraine" by killing Sheremet.
Kuzmenko, a pediatrician and well-known volunteer, is suspected of placing the bomb under the car the night before the murder with the help of Antonenko, a musician.
Sheremet, a Belarusian-born Russian citizen who had made Kyiv his permanent home, was leaving his apartment to head to the studio where he hosted a morning radio program when an improvised explosive device planted under the vehicle he was driving exploded on July 20, 2016, killing him instantly.
Sheremet's killing underscored concerns of a climate of impunity for attacks on journalists and others who challenge the authorities, while the government has faced persistent criticism over a perceived lack of progress in solving the case.
In a statement on January 10, RSF raised concern about "inconsistencies in the evidence for the Ukrainian authorities' claim to have solved [Sheremet's] murder," and urged them to "continue the investigation and to be more transparent as they do so."