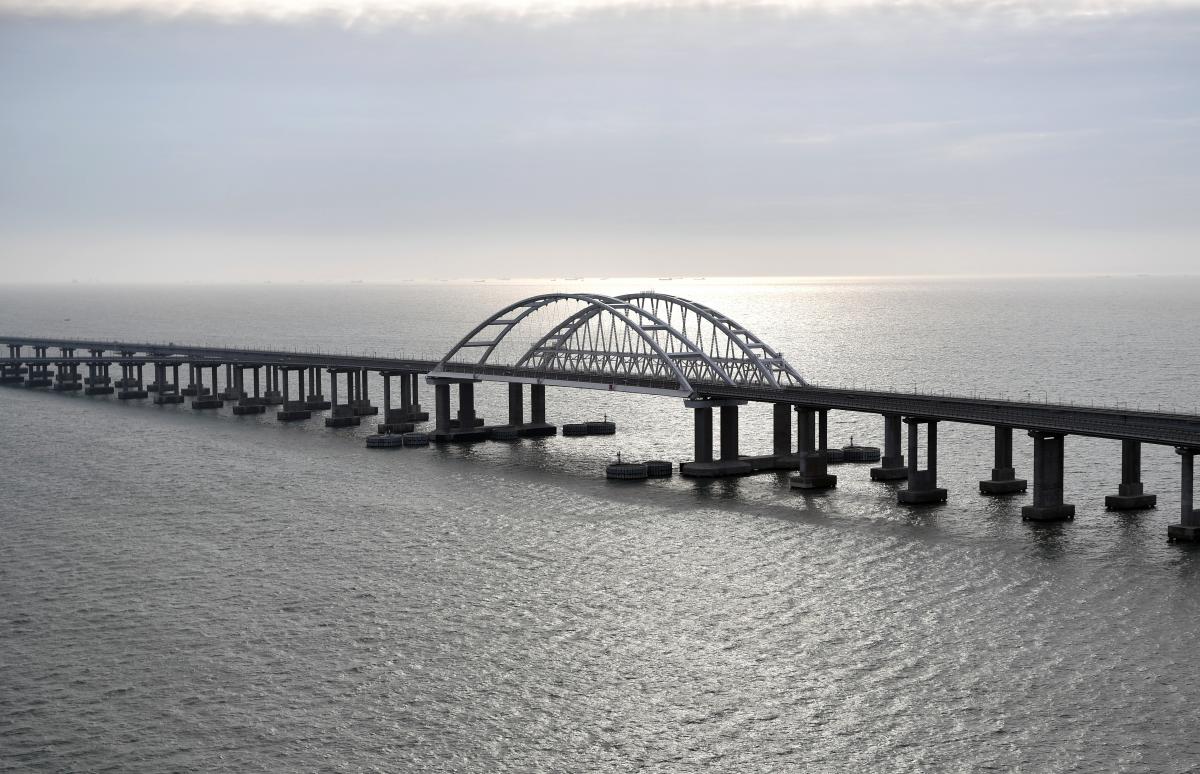 REUTERS
De-facto authorities in Russian-occupied Crimea are mulling over the launch of international rail services across the Kerch Strait Bridge.
"There are ideas for establishing international rail services with a number of countries in the future," head of the so-called "Crimean government" Yuriy Gotsanyuk said, according to Russia's RIA Novosti.
Read alsoUkrainian prosecutors launch probe over Russian rail services to occupied Crimea
Prior to this, so-called "Crimean Deputy Prime Minister," "Permanent Representative of the Republic under the President of the Russian Federation" Georgy Muradov said that railway services could be established with Belarus, Kazakhstan and Azerbaijan, but much would depend on the work of Russian representatives in the bodies of the Eurasian Economic Union and the CIS to explain the beneficial and safe nature of the rail services in the Crimean direction.
As UNIAN reported earlier, on May 15, 2018, Russian President Vladimir Putin opened the motorway part of the Kerch Strait Bridge. He announced the need to build a transport passage across the Kerch Strait immediately after the start of the Russian occupation of Ukraine's Crimea in March 2014.
The construction of the bridge affected the operations of Ukrainian ports in Mariupol and Berdyansk (both in the Sea of Azov) since not all ships navigating there are able to pass under the bridge.
The 19km-long bridge connects the occupied peninsula and Russia's Krasnodar Krai.
On December 23, 2019, Putin took part in a ribbon-cutting ceremony to launch a rail link across the bridge between the Taman Peninsula and occupied Crimea.