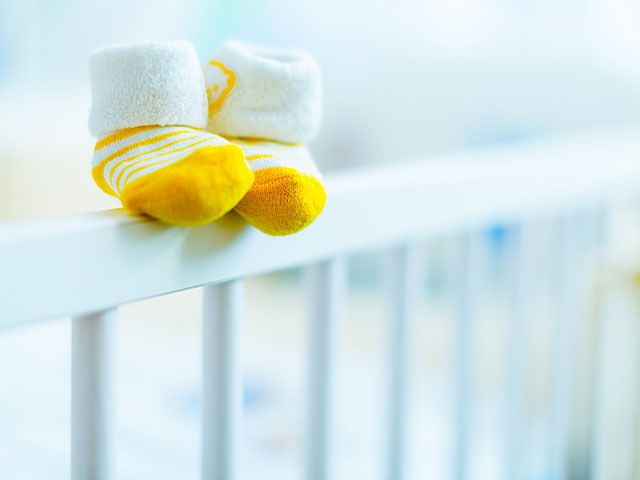 The ministry lists popular and unusual baby names / Photo from newsru.co.il
The Ukrainian Ministry of Justice has published lists of the most popular and unusual names parents in central Ukraine called their newborns last year.
The top names for baby girls in the city of Kyiv were Solomiya, Maria, Varvara, Milana, Arina; those for baby boys were Oleksandr, Dmytro, Matviy, Mark, the ministry's central interregional department said.
Read alsoUkraine's population declines to 41.92 mln as of Dec 1 – statistics
The top list in Cherkasy region included Veronika, Yeva, Viktoria, Anna, Diana for girls and Bohdan, Maksym, Tymofiy, Nazar, and Ivan for boys.
Parents in Kyiv region often called their daughters Anhelina, Alisa, Valeria, Kateryna, Myroslava, Solomiya and Sofia. Popular names for boys were Denys, Yehor, Zakhar, Makar, Nazar, Oleh, and Roman.
There is also a trend for unusual baby names. In particular, parents in the city of Kyiv chose such names for baby girls as Oresta, Frota, Annael, Vlana, Ahata, Hlafira, Herda, Fiona, Feya. Unusual names for baby boys were Feliks, Savvatiy, Anhel, Dimitr, Ilay, Spartak.
A list of unusual names in Kyiv region included Ahunik, Khaulia, Diomersi, Layan, Oriyana (girls) and Azariy, Alimpiy, Alikhan, Wildan, Dovud, Straton, Robin, Umut (boys).
The unusual names Cherkasy region's parents called their kids were Zolushka (Cinderella), Iya, Lada, Marselina, Sevil, Teona (girls) and Brian, Hraf, Isai, and Nelei (boys).
In 2019, Ukrainian authorities issued 32,634 birth certificates to babies born in the city of Kyiv, 14,361 birth certificates in Kyiv region, and 7,672 in Cherkasy region.