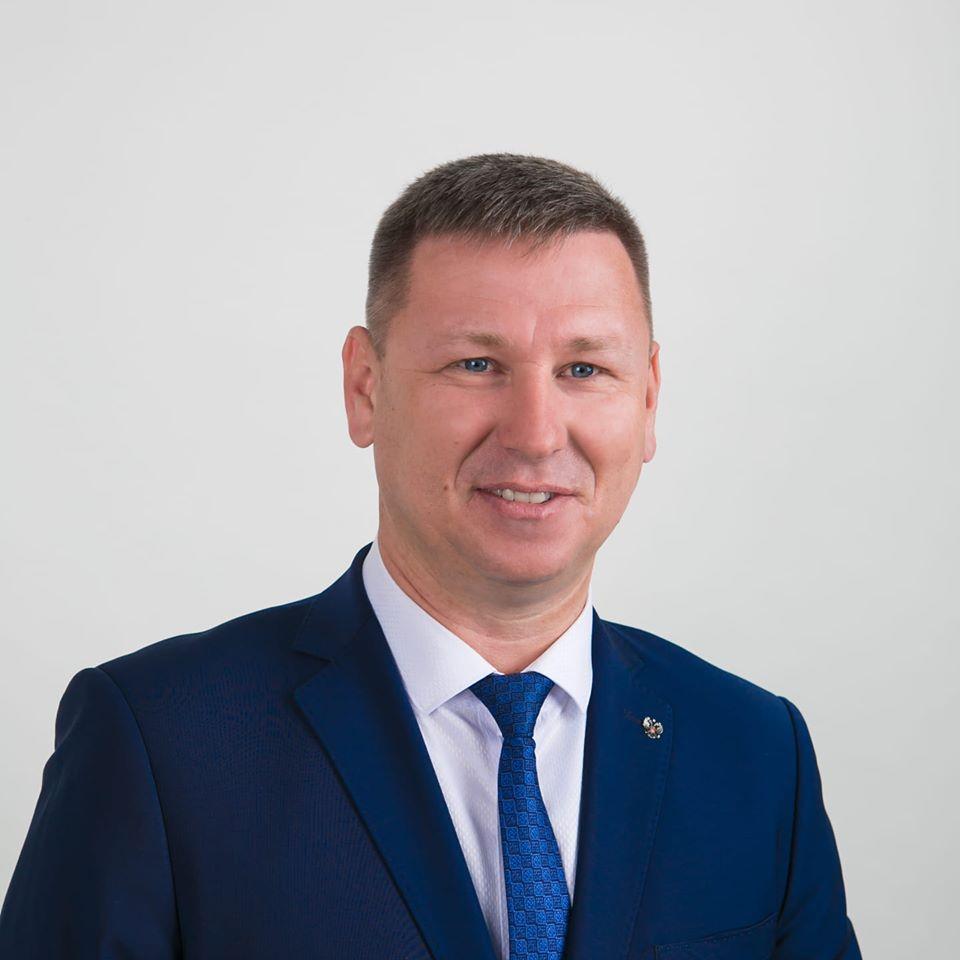 The man was heading to Ukraine to obtain a passport for travelling abroad/ Photo from facebook.com/profile.php?id=100009434909856&
Kyiv's Dniprovsky district court on Monday, January 27, closed criminal proceedings against Igor Kucheryavy, a member of the pro-presidential United Russia Party, who participated in the so-called "Crimean spring," i.e. the Russian occupation of Ukraine's Crimea in March 2014.
This information was released by the Bureau of Judicial Information, the Novoye Vremya news outlet reported.
Kucheryavy was detained by the SBU Security Service of Ukraine at the Kalanchak entry and exit checkpoint on the border with Crimea on December 4, 2019, over his involvement in the annexation of Crimea as a member of the so-called "self-defense units" of the city of Sevastopol and membership in the Russian party. He crossed the administrative border to obtain a foreign passport of Ukraine.
He fully acknowledged his actions, and his lawyer Ihor Mokin filed a motion during a preparatory meeting to dismiss the case as time-barred. Ukrainian prosecutor Ihor Korzhenko did not object.
Read alsoRussian woman with FSB ties tried to get hired by Ukraine defense ministry, SBU says
"It's been more than five years since then, so the prosecution will not object to the motion," the prosecutor said.
According to Article 49 of the Criminal Code of Ukraine, a person shall be exempt from criminal liability if the periods stipulated by the article have expired from the moment he or she committed the crime and before the sentence comes into legal force. Part 2 of Article 110 of the Criminal Code under which Kucheryavy was charged relates to medium-gravity crimes, therefore, the statute of limitations is five years.
"To date, the criminal case against Igor Kucheryavy has been closed, and he has been cleared of criminal liability. He was not remanded. During the pretrial investigation, he was in Kherson and placed under house arrest as a preventive measure," Mokin said.
The SBU reported that the suspect was released as "he had been cooperating and was not going to escape."
Kherson's city court seized Kucheryavy's belongings confiscated at Kalanchak at the moment of crossing the administrative border between occupied Crimea and mainland Ukraine.
The court placed Kucheryavy under house arrest on December 10, 2019.