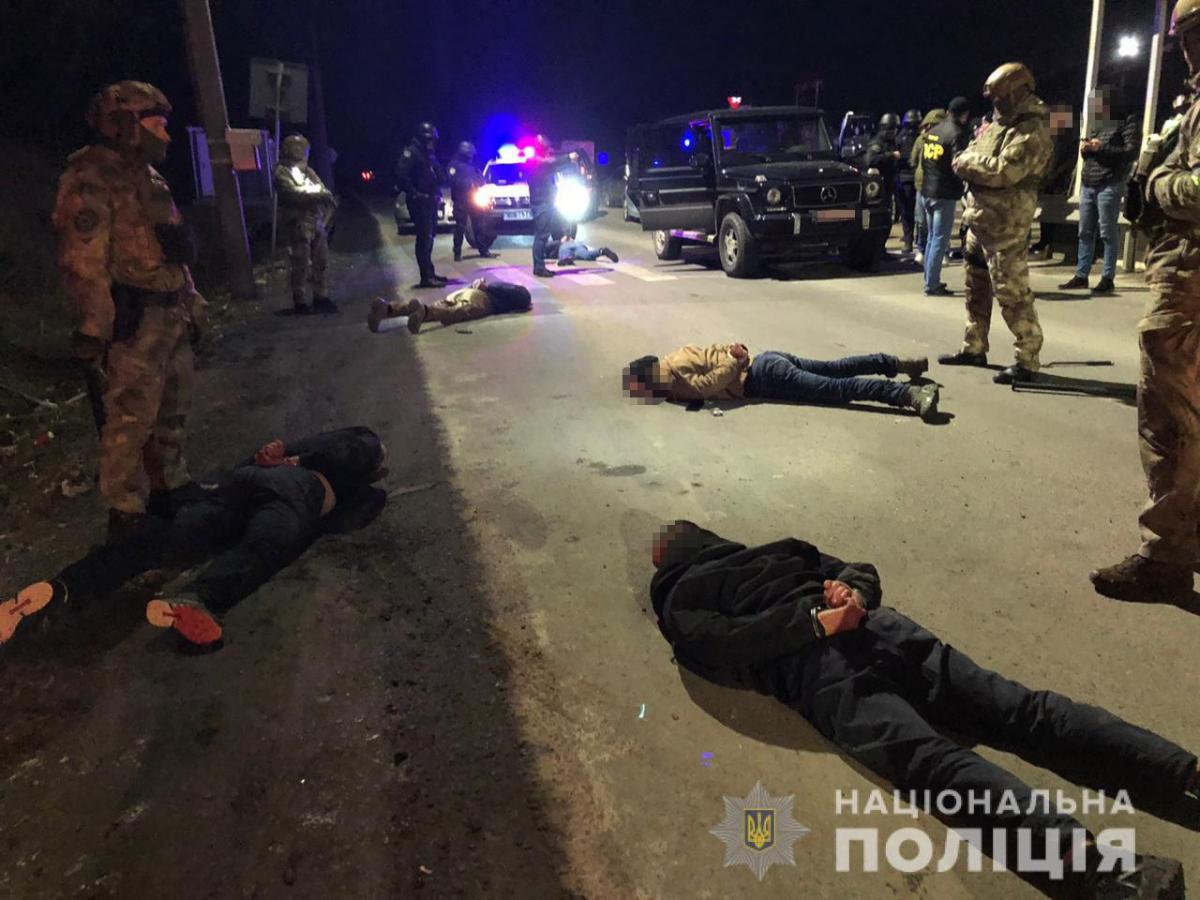 Police unveil details of the special operation / Photo from npu.gov.ua
Police officers, members of Ukraine's SBU Security Service and prosecutors have conducted a joint special operation to detain members of a criminal gang who were planning to establish control in part of western Ukraine.
The leader of the gang and other members were detained in the village of Nyzhni Vorota, Zakarpattia (Transcarpathia) region, on February 8, the National Police of Ukraine said on its website.
Read alsoUkraine detains Moldovan suspected of torching RFE/RL correspondent's car in Lviv – media
A KORD rapid operational response unit and a SWAT unit of the regional police were involved in the detention of the suspects, it said.
During the operation, the criminals were inside their cars, resisted arrest, using firearms, and tried to escape. No casualties were reported.
The leader of the crime gang was using an armored vehicle. The cars and firearms were seized by the police.
As UNIAN reported earlier, a shooting incident was reported on Sechenov Street in the town of Mukachevo on the morning of February 7. Two local residents, a 26-year-old man and a 40-year-old man, were wounded. Both underwent surgery in local hospitals. According to the police, an eyewitness said he had heard shots and saw the drivers of two sports utility vehicles (SUV) shooting at each other. After the crossfire, both SUVs left the site.
Some media outlets reported in the early hours of February 9 that some people had been detained at a police post in Nyzhni Vorota in Zakarpattia.
According to early reports, it happened at around 22:00 Kyiv time on February 8 when two cars with number plates issued in Lviv – a Mercedes G-Class and a Toyota Land Cruiser 200 – entered Zakarpattia via the Nyzhni Vorota police post.