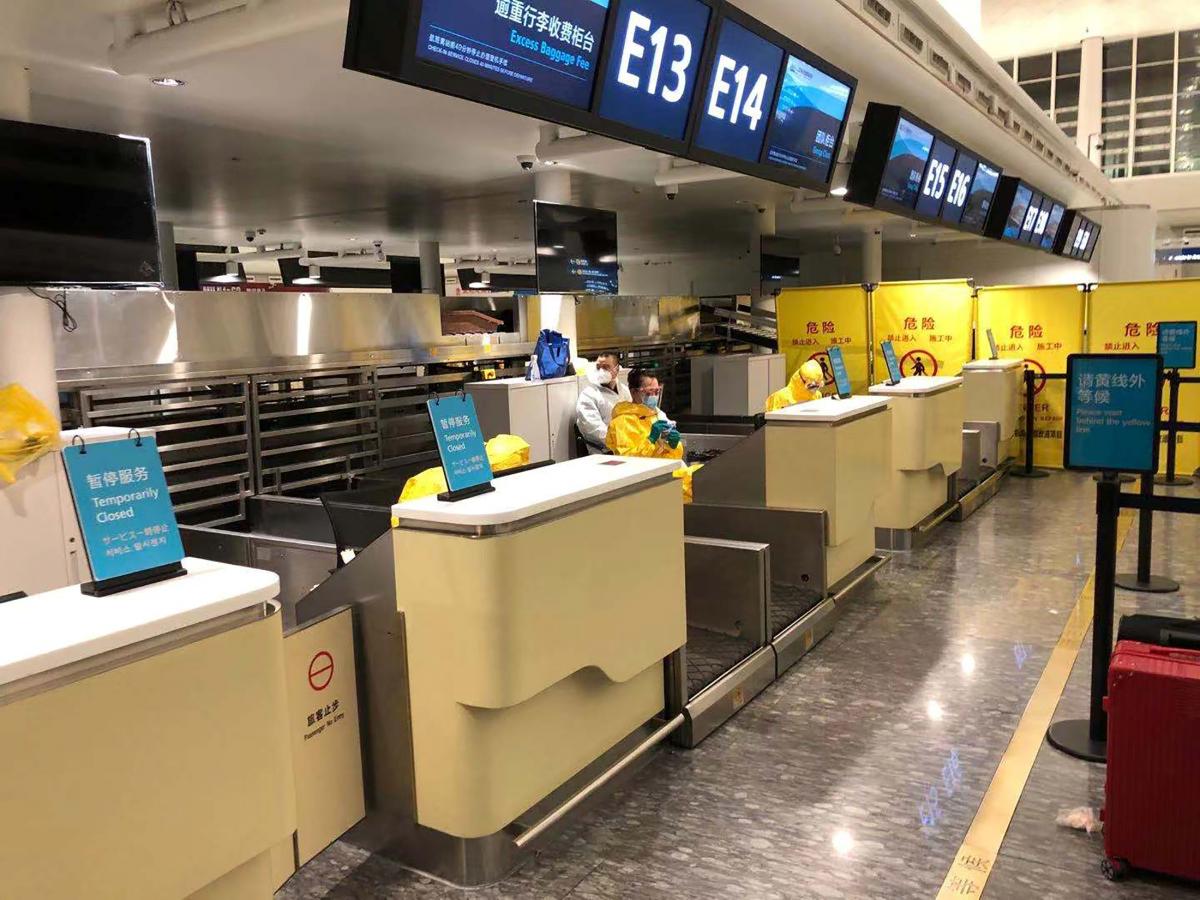 REUTERS
The chartered plane sent by Ukraine's government to evacuate Ukrainians from the Chinese city of Wuhan, the epicenter of the novel coronavirus outbreak, has departed for Kyiv, having left three citizens of Ukraine and one female foreigner behind.
"We're ready to handle the evacuees. The plane has already departed. All have passed the required checks. People without symptoms of acute respiratory infection were allowed on board," the Ukrainian Health Ministry's press service quoted Deputy Health Minister Viktor Liashko as saying.
"At the stage of the checks, Chinese doctors did not let four people on board the plane, three of them are Ukrainians and one is a foreigner. After that, Ukrainian specialists, the doctors who are on this flight, conducted an additional final examination. Seventy-three people were allowed on board. On arrival, they will be placed under observation in a facility designated by the government. Those who were not allowed to be evacuated are under Chinese doctors' supervision and are in constant contact with the consular service," he said.
Read alsoPolice to cordon off quarantine site set to host Ukrainians evacuated from Wuhan
"I ask everyone not to cause a panic, to rely on common sense and have understanding that in any situation you have to remain humans. Every one of us or someone dear to us could be there. We are evacuating the people who have already been through a difficult period. Among the evacuated are a family with an eight-year-old son, a young couple, 20-year-old students," Liashko said.
"Our duty is to bring them back and create the most comfortable conditions," he said.
"This concerns not only the flight and their accommodation but also their reception by other Ukrainians. Is there really no place in such a big country for fewer than a hundred citizens who have found themselves in a difficult situation?" he asked.
As UNIAN reported, the flight is being carried out by SkyUp Airlines, the plane departed at 00:30 a.m. local time on February 20 and is scheduled to arrive in Ukraine at 07:45 a.m. Kyiv time on February 20.
On board the plane are also 29 foreigners, namely eight citizens of Argentina, five from the Dominican Republic and Ecuador each, four from El Salvador, two from Kazakhstan and Costa Rica each, and one from Israel, Montenegro, and Panama each. The two Kazakh citizens are expected to leave the plane amid a stopover in Almaty.
The evacuees who will arrive in Ukraine will be placed under observation in four locations, close to infectious diseases hospitals. The exact whereabouts are not to be disclosed not to cause a panic.