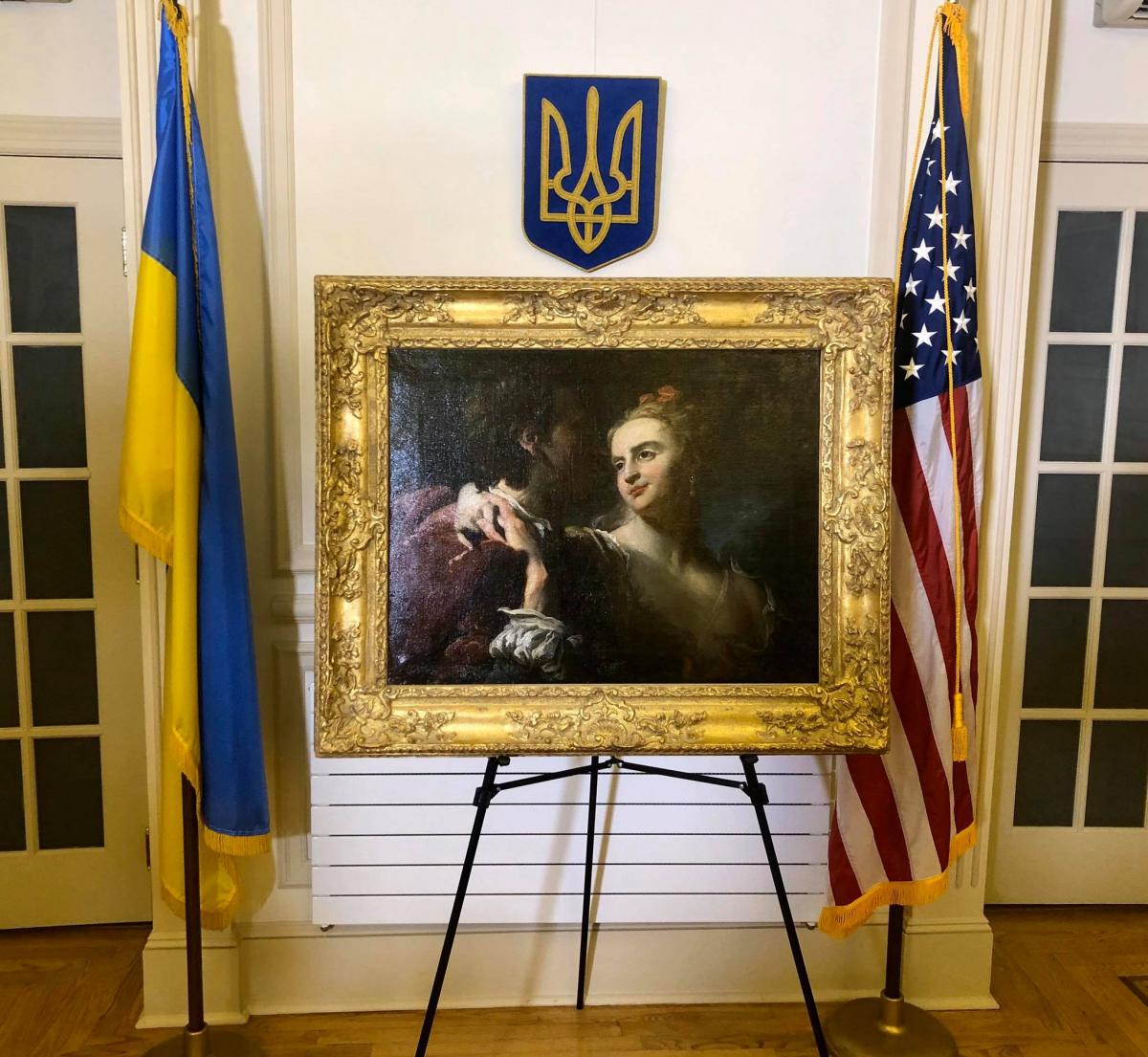 facebook.com/UKRinUN
"An Amorous Couple" painting by Pierre Louis Goudreaux stolen during World War 2 is set to be finally returned to Ukraine, Ukraine's Permanent Mission to the United Nations reported.
On February 19, 2020, Minister for Foreign Affairs of Ukraine Vadym Prystaiko participated in the official handover ceremony of "An Amorous Couple" painting, which was held in New York, the Mission wrote on Facebook.
The painting had been stolen by Nazis during World War 2 from the Khanenko Family National Museum in Kyiv and then discovered in the U.S.
The repatriation of the art object became possible due to successful cooperation between diplomats and special agencies of the two states.
Read alsoU.S. plans to hand over to Ukraine Navy another three Island-class patrol boats in 2021
U.S. officials earlier said the painting had been missing for years, held by a London private collector and then in Massachusetts. It resurfaced in 2013 when it was listed on a website for an unnamed New York auction house.
The FBI determined it was bought from a Missouri auction house in 1993 by a New York dealer who had consigned it to the auction house.
In recent years, U.S. officials have stepped up efforts to locate art seized from Ukraine by Nazi forces and return it to Ukraine.
In December 2018, U.S. authorities moved to claim a 107-year-old painting of Russian Tsar Ivan the Terrible that was stolen from a Ukrainian art museum during World War 2.