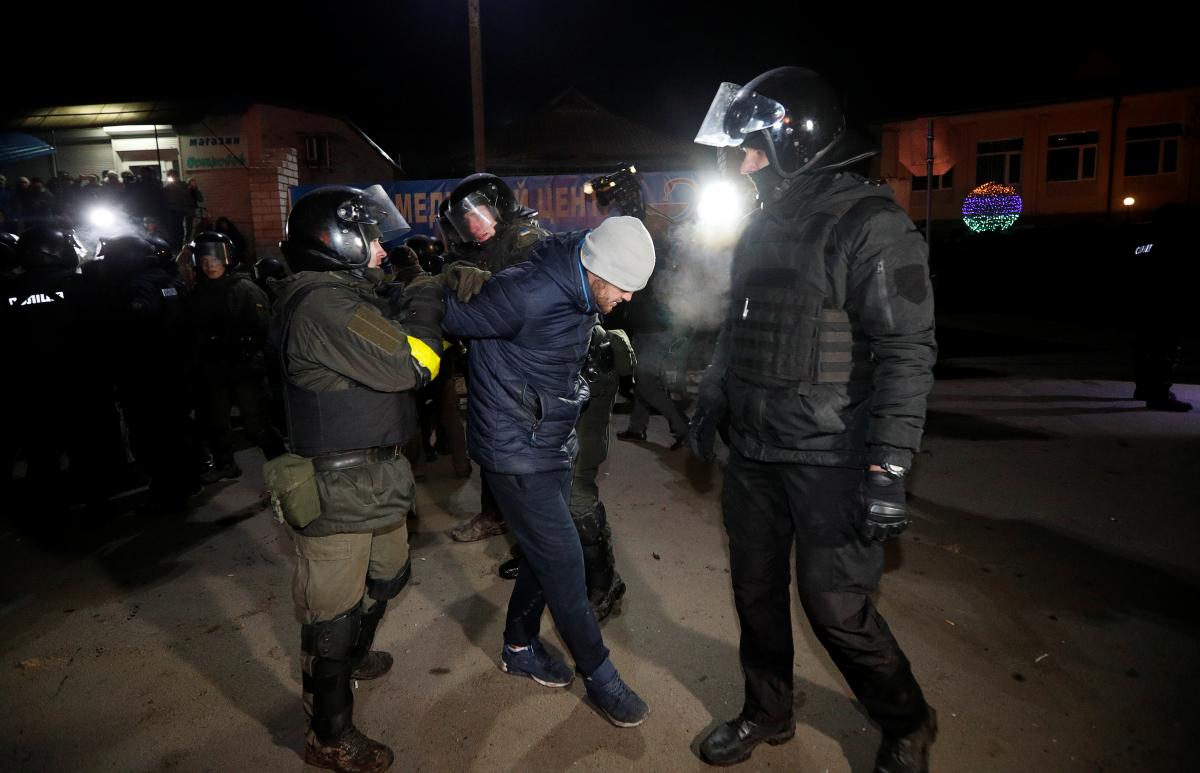 REUTERS
A total of 74% of Ukrainians do not support recent protests against the evacuation of citizens from China's Wuhan amid the outbreak of the novel coronavirus with subsequent keeping them under observation in Ukraine.
Read alsoUkraine's health minister: Evacuees from China show no signs of coronavirus (Video)
Only 15% of respondents back such protests, while 11% are undecided, according to a survey conducted by the Rating sociological group.
The higher the level of education and income is, the higher the level of disapproval of protests against the evacuation is. In the regional context, most of those who did not support such events (80%) live in the country's south.
The poll was conducted on February 22-23 through personal formalized (face-to-face) interviews. The study involved 1,200 respondents aged 18 and older. The sample is representative of age, gender, region and type of settlement. The margin of error is no more than 2.8%.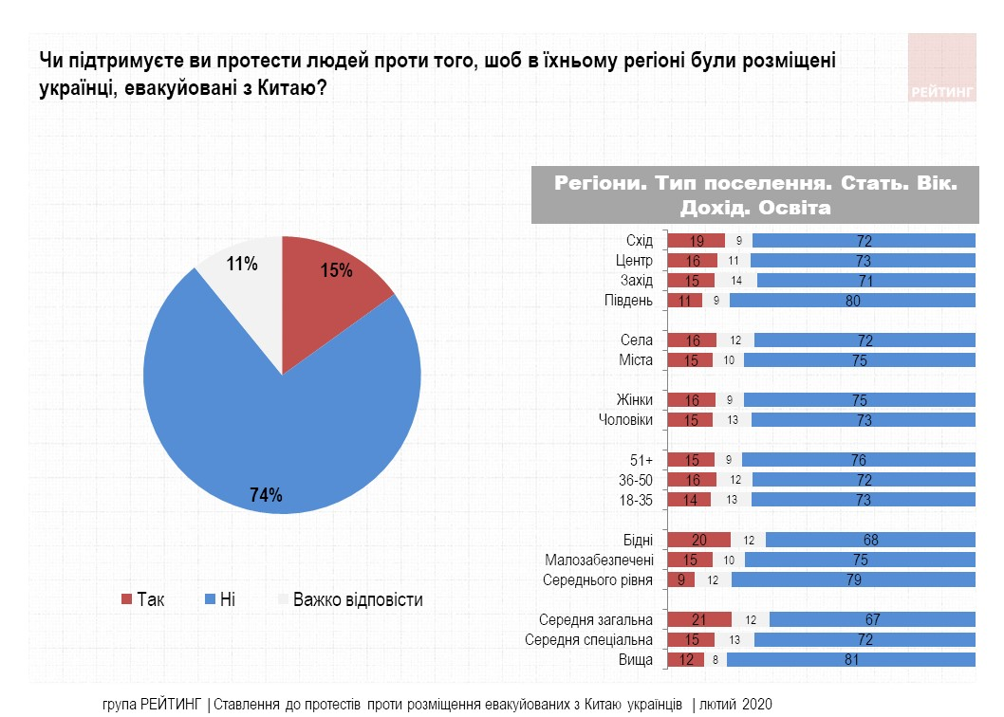 As UNIAN reported earlier, local residents in the town of Novi Sanzhary, Poltava region, on February 20 protested against the arrival of Ukrainian citizens and foreigners evacuated from China and accommodated at a local medical center, which is within the Ukrainian Interior Ministry's jurisdiction. Protesters threw stones at buses with the evacuees.
During the clashes, nine law enforcement officers were injured. The police opened two criminal cases on the fact of mass riots in Novi Sanzhary and violence against law enforcement officers.
On February 21, the police released 23 of the 24 most aggressive individuals detained during the protests; one person remained under arrest. On February 22, he was placed under two months' curfew.
The evacuees will stay in Novi Sanzhary under 14-day observation with a strict biosecurity regime.