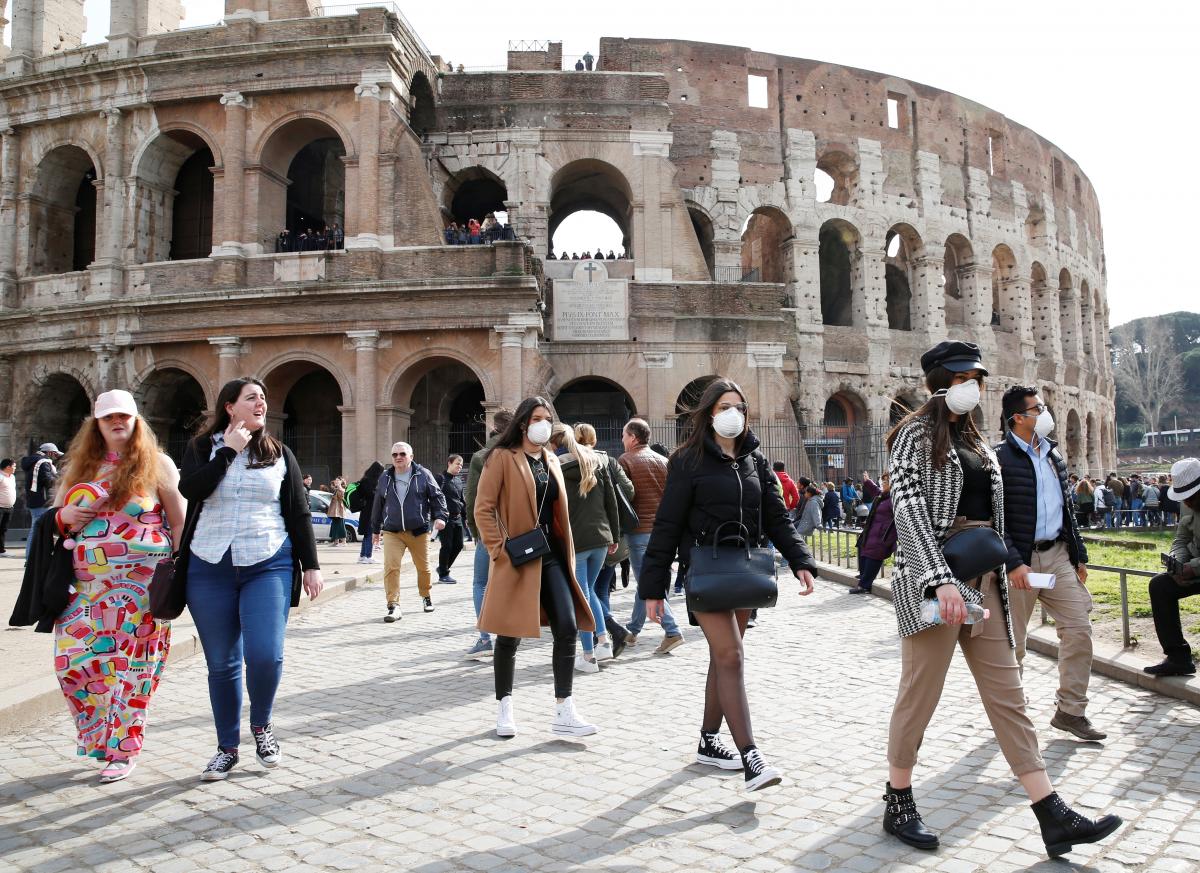 REUTERS
Director of the Consular Service Department of Ukraine's Ministry of Foreign Affairs Serhiy Pohoreltsev has said a Ukrainian woman who has tested positive for the novel coronavirus in Italy is not in critical condition.
According to him, two confirmed cases were reported in Naples.
Read alsoUkrainian border guards, doctors to check body temperature of passengers from Italy (Video)
"One of the two is a Ukrainian, 26, working in the north, in the city of Cremona, who came to the south to visit her parents in the city of Salerno, Cilento region. Her positive coronavirus result should be finally confirmed by the Lazzaro Spallanzani National Institute for Infectious Diseases in Rome," he told UNIAN.
Pohoreltsev added the Ukrainian was in Naples Cotugno Hospital's infectious disease ward.
"The condition is not critical, the relatives she visited are placed in quarantine. The Consulate General of Ukraine in Naples is in contact with the local headquarters," he added.
The diplomat also said the Foreign Ministry was constantly monitoring the situation in all countries regarding the coronavirus.
As UNIAN reported earlier, a Ukrainian woman was hospitalized in Italy after having tested positive for the novel coronavirus.