Ukraine's population shrinks to 42.85 mln people by May 1 – statistics
The Ukrainian population shrank by 19,500 people in April 2015, to 42,854,106 people as of May 1, 2015, the State Statistics Service of Ukraine reported.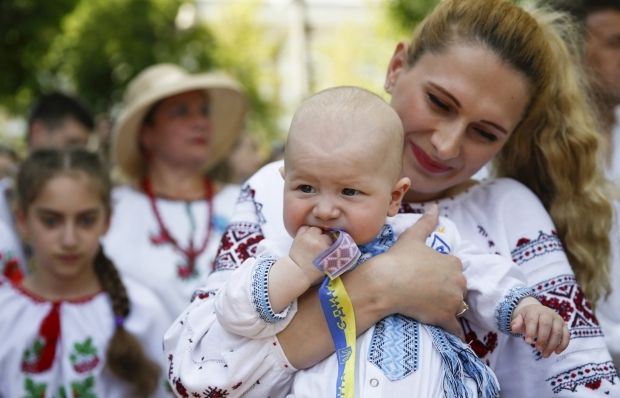 REUTERS
The number of Ukrainian citizens who permanently resided in Ukraine was 42,684,469 people as of May 1, 2015.
The Ukrainian population has shrunk by 74,800 people since January 1, 2015, and by 155,000 people since May 1, 2014.
Donetsk and Dnipropetrovsk regions can boast the largest number of residents – 4.3 million and 3.3 million people respectively. A total of 2.7 million Ukrainians live in Kharkiv region, 2.5 million in Lviv region and 2.4 million in Odesa region. The least populated areas are Chernivtsi region with 909,000 residents and Kirovograd region with 978,000 residents. The State Statistics Service reported that 2.9 million people lived in the capital of Ukraine, Kyiv, as of May 1, 2015.
The statistical data does not include information from the Autonomous Republic of Crimea and the city of Sevastopol.
The United Nations forecasts that if such a trend continues, Ukraine's population may decline to 39 million people as of 2030.
If you see a spelling error on our site, select it and press Ctrl+Enter