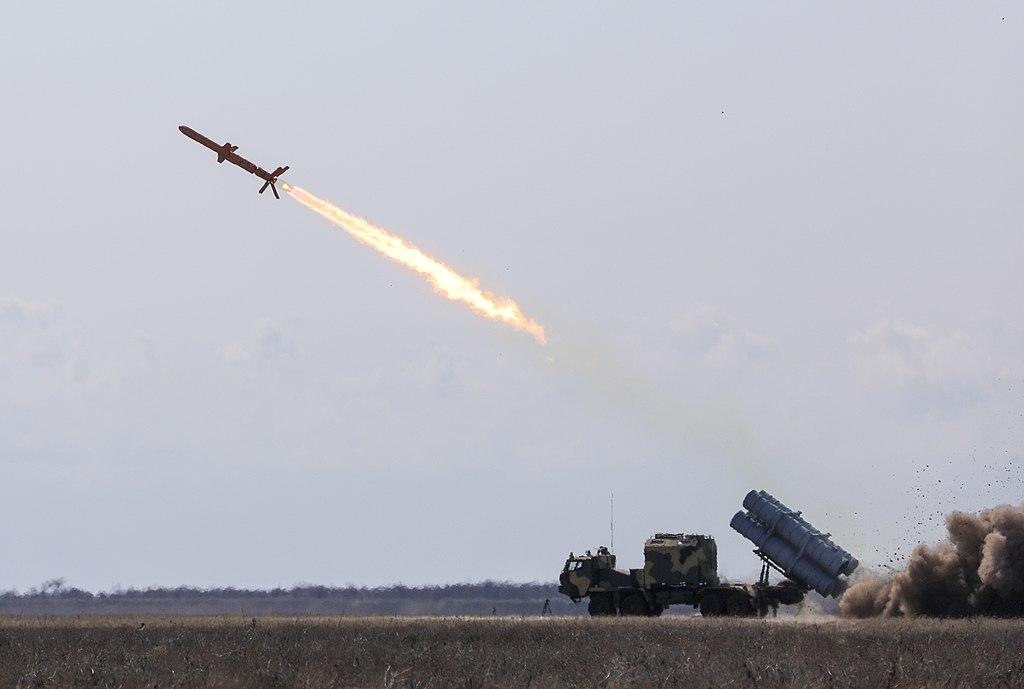 Wikipedia
Ukraine has successfully tested the Neptune land-based cruise missile system at the Alibey training ground in the south of Odesa region on April 2, 2020.
"The National Security and Defense Council (NSDC) of Ukraine has set the task of developing, large-scale production of the latest missilery models, in particular, providing the Armed Forces of Ukraine with cruise missile systems to enhance their naval combat potential in the Black and Azov seas," the NSDC's press service reported.
During the fire exercise of the Neptune land-based cruise missile system, its tactical and technical characteristics, particularly the hitting range and accuracy for naval targets were checked. All sea targets were destroyed at the specified range.
According to the NSDC, the national defense industry is able to develop complex models of weaponry and military equipment in the shortest possible time to provide for the Armed Forces of Ukraine. Full cycle of production will remain within Ukraine. The Neptune cruise missile system is developed by designers of Kyiv's Luch State Design Bureau in cooperation with other state and private defense enterprises in Ukraine.
The development of the missile program is also one of the priorities of the development of the Armed Forces of Ukraine and is being conducted with the active participation of the Ministry of Defense of Ukraine and the General Staff of the Armed Forces of Ukraine.
The 360 MC Neptune missile system is a land-based cruise missile system with an anti-ship missile, designed to defeat battleships such as cruisers, destroyers, frigates, corvettes, landing ships, tank landing ships and transports, which operate independently and in naval groups and landing units, as well as coastal radio-contrast targets, amid favorable and adverse weather conditions, at any time of day and year, under active fire and radio-electronic counteraction of the enemy.