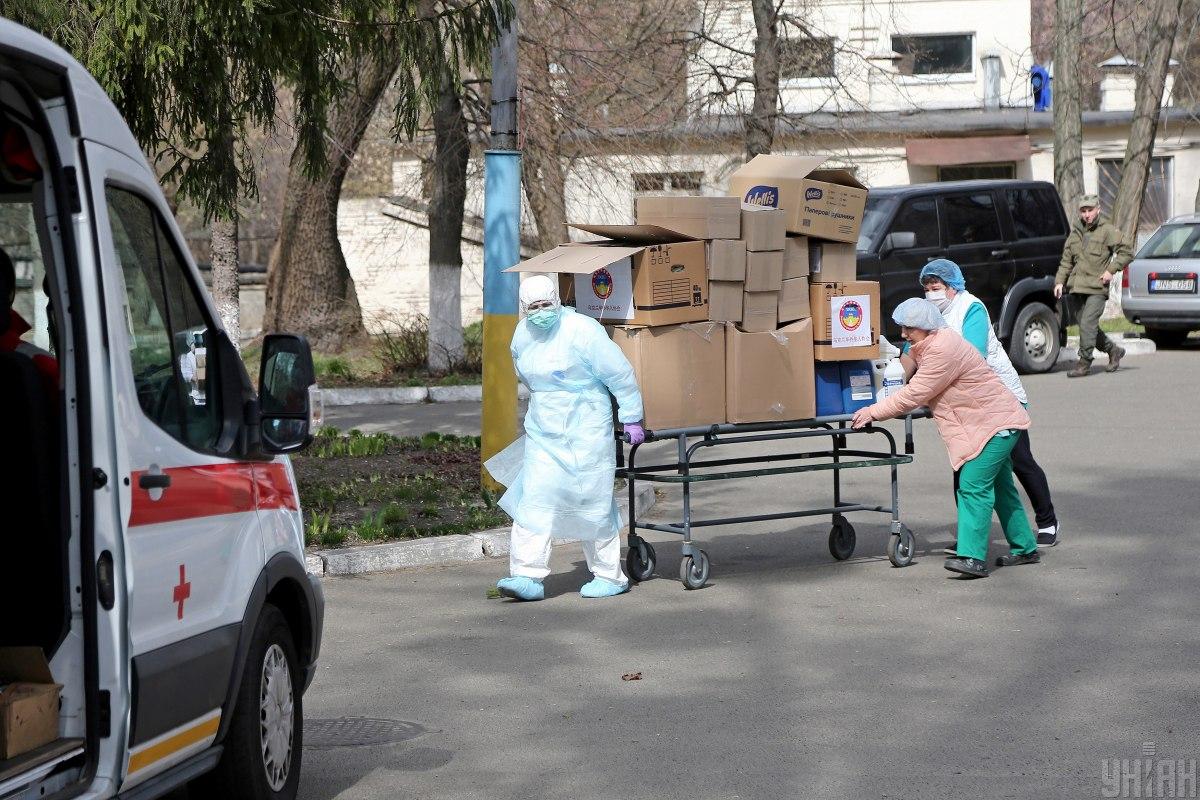 Photo from UNIAN
Ukraine's Health Ministry in its morning update says the total number of confirmed coronavirus cases across Ukraine has reached 1,251, with 32 lethal ones.
Read alsoUkraine to daily produce up to 7,000 coronavirus PCR test kits
"According to the Public Health Center, there were 1,251 laboratory-confirmed cases of COVID-19 as of 10:00 Kyiv time on April 5, including 32 deaths, while 25 patients have recovered. A total of 156 new cases have been recorded over the past day," the ministry said on its website on April 5, 2020.
In particular, 75 cases were reported in Vinnytsia region, 19 in Volyn region, 14 in Dnipropetrovsk region, eight in Donetsk region, 11 in Zhytomyr region, 28 in Zakarpattia region, 39 in Zaporizhia region, 105 in Ivano- Frankivsk region, 37 in Kirovohrad region, 225 in the City of Kyiv, 82 in Kyiv region, 15 in Lviv region, three in Luhansk region, 26 in Odesa region, nine in Poltava region, 38 in Rivne region, 49 in Sumy region, 160 in Ternopil region, one in Kharkiv region, 10 in Kherson and Khmelnytsky regions each, 220 in Chernivtsi region, 60 in Cherkasy region, and seven in Chernihiv region.
Since the beginning of 2020, the Center has received 5,493 reports on Covid-19 suspicion.