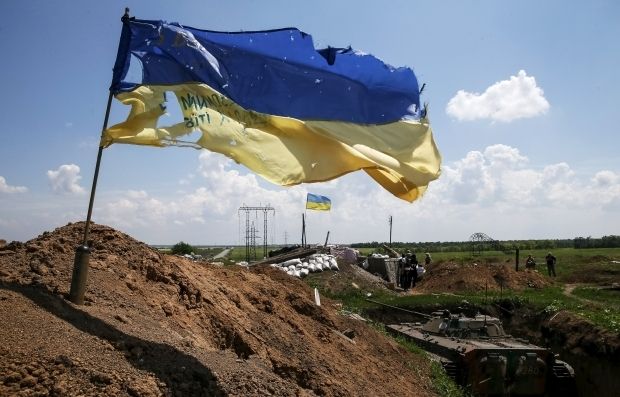 REUTERS
On Saturday, the Canadian minister visited the International Peacekeeping and Security Centre in Yavoriv in Lviv region jointly with his Ukrainian counterpart Stepan Poltorak.
Kenny said that one of the goals of his visit to Ukraine is to prepare conditions for the arrival of CAF personnel in Ukraine to deliver military training and capacity-building programs for Ukrainian forces personnel.
The training will be carried out in the form of joint military exercises, most of which will take place at the International Peacekeeping and Security Centre.
The joint military exercises program is designed for the period of August 2015 through March 2017.
While the main focus of the CAF training to the Ukrainian forces will be on tactical soldier training, other training includes Explosive Ordinance Disposal and Improvised Explosive Device Disposal, military policing, medical treatment, flight safety, and logistics system modernization.
Canada provides Ukraine with money and economic support, Kenney added. In particular, last autumn, Canada sent tens of thousands of sets of military equipment and ammunition to Ukrainian soldiers, which helped them withstand during winter hostilities in Donbas.
In addition, he said, Canada has been sharing satellite monitoring data with the Ukrainian Defense Ministry since March 2015. This includes namely high-resolution images, which help Ukrainian troops analyze the current situation in eastern Ukraine and trace the movement of the combined Russian-separatist forces in Donbas.