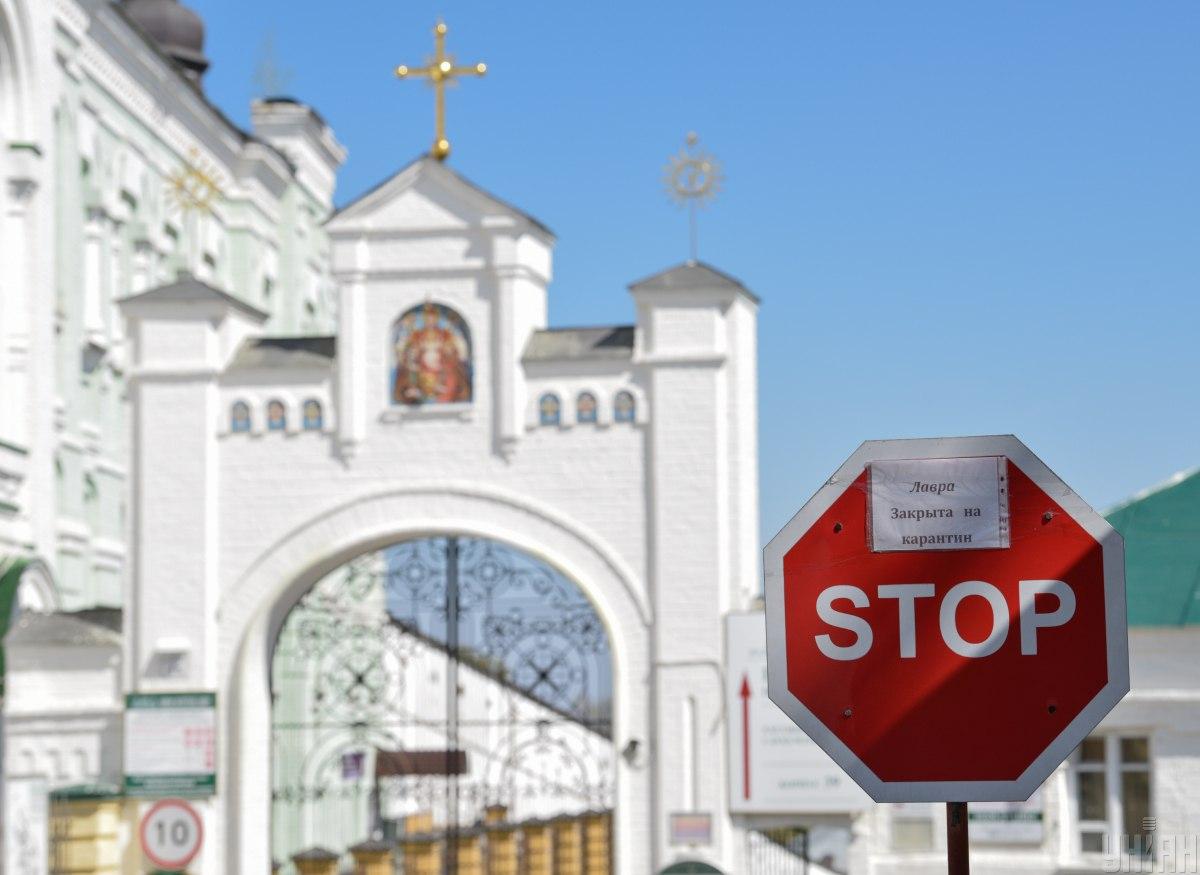 Photo from UNIAN
The National Police will not allow provocations and mass gatherings outside churches during religious services on Easter this Sunday, says Yuriy Tandit, advisor to the minister of internal affairs.
During services, no more than 10 persons will be allowed inside temples – this is clerics and technical staff providing for live TV coverage.
Parishioners – by one in smaller churches and in groups of no more than two people in bigger ones – will be allowed to come inside after the service.
"The Ministry of Internal Affairs is taking unprecedented measures to protect the health of our citizens. Over the past two weeks, we, along with the head of the National Police, have held three meetings with the All-Ukrainian Council of Churches. Also, we are in constant contact with priests of various denominations, having reached agreements on how to conduct Easter services under quarantine conditions," the press service of the interior ministry quotes Tandit as saying.
Read alsoSome 85% of Ukrainians do not plan to go to church on Easter – poll
The advisor added that all those attending churches must wear protective.
Tandit also noted that law enforcement will not allow crowds outside temples.
"The police, within the framework of the agreements and pursuant to the decision of the Cabinet of Ministers to prevent the spread of COVID-19 in Ukraine in the event of mass gatherings forming outside churches, will act in several stages. The first stage is public dialogue. In case of repeated violations, the police will draw up administrative protocols. We will not allow provocateurs to set up mass events outside parishes," said Tandit.