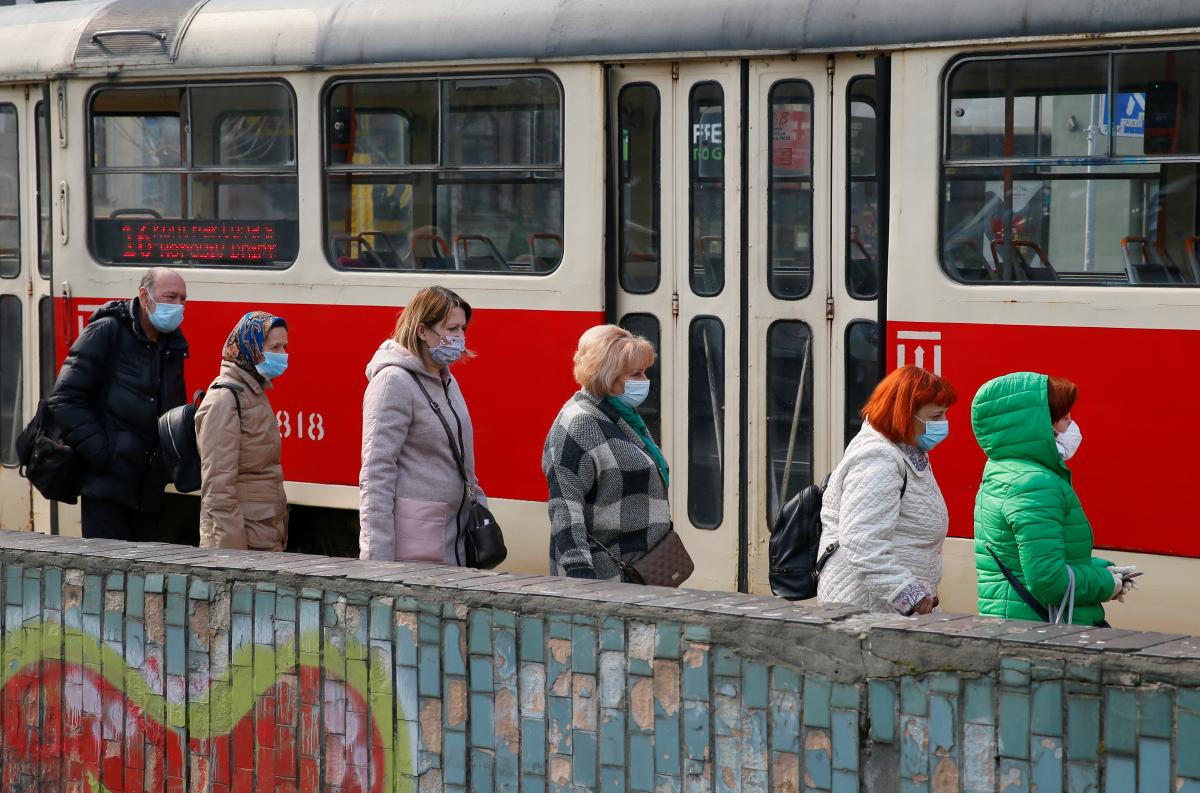 REUTERS
Ukraine's Health Ministry in its morning update says the total number of confirmed coronavirus cases across the country has reached 5,449.
Read alsoUkraine's coronavirus death rate lower than global average – health minister
"According to the Public Health Center, there were 5,449 laboratory-confirmed cases of COVID-19 as of 09:00 Kyiv time on April 19, including 141 deaths. Some 347 patients have recovered. A total of 343 new cases have been recorded over the past day," the ministry said on its website on April 19, 2020.
Now the novel coronavirus was recorded in the following regions: 330 cases in Vinnytsia region; 150 in Volyn region; 110 in Dnipropetrovsk region; 16 in Donetsk region; 211 in Zhytomyr region; 182 in Zakarpattia region; 131 in Zaporizhia region; 480 in Ivano-Frankivsk region; 245 in Kirovohrad region; 801 in the city of Kyiv; 304 in Kyiv region; 245 in Lviv region; 24 in Luhansk region; 37 in Mykolayiv region; 112 in Odesa region; 61 in Poltava region; 308 in Rivne region; 83 in Sumy region; 390 in Ternopil region; 67 in Kharkiv region, 63 in Kherson region; 47 in Khmelnytsky region; 889 in Chernivtsi region; 151 in Cherkasy region; and 12 in Chernihiv region.
Data from Russia-occupied areas – the Autonomous Republic of Crimea, the city of Sevastopol, parts of Donetsk and Luhansk regions – is not available.
The tests were conducted with the use of polymerase chain reaction (PCR) in the Public Health Center's virological reference laboratory and regional laboratories.
In total, there have been 17,368 reports on suspected COVID-19 since the beginning of 2020.