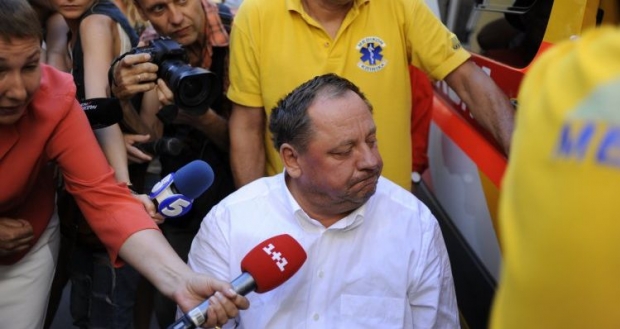 Ex-rector of the Tax Service University Melnykk acquitted of bribetaking faces new suspicion / Photo from UNIAN
"By the way, as for Melnyk, today I've heard from my colleague, who is in charge of this case that he is facing a new accusation in another case, and the prosecutors will submit an appeal in this case. Therefore, his prospects don't look good," he told Channel 5.
As UNIAN reported earlier, an Irpin court dropped all charges against Melnyk accused of bribetaking, having revoked arrest on property.
Melnyk was arrested on July 27, 2013, when receiving bribes in the amount of UAH 40,000 and UAH 80,000 from two Ukrainian citizens in exchange for admission of their relatives to the Tax Service University.