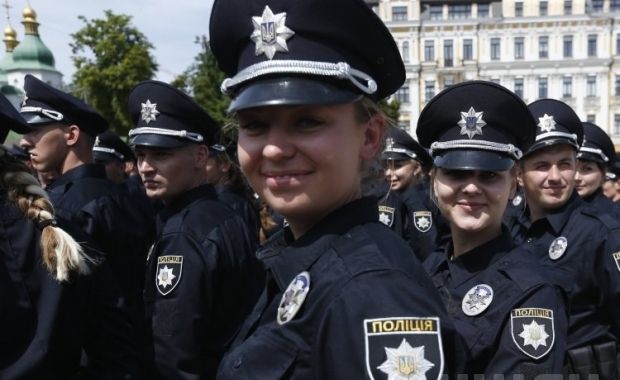 Photo from UNIAN
Ukrainians tired of handing over bribes to traffic police have welcomed the force, which hit the streets in July and includes former cooks, drivers and students who have been trained in part by officers from the U.S, the report reads.
Kyiv residents have snapped photos with the new officers, who sport dark-blue uniforms similar to those of U.S. police officers and drive shiny new Toyota hybrids donated by Japan.
There have been few successful efforts to clean up other law-enforcement agencies, and Western allies have urged Ukraine to speed up overhauls.
"It's not enough to talk about change…you have to deliver change," Vice President Joe Biden said while discussing corruption at a U.S.-Ukraine investor conference in Washington in July. "They've got to put people in jail."
The Interior Ministry says it is doing everything to ensure the new force stays clean. It raised monthly base salaries for officers by about three times—to as much as UAH 10,000 ($460)—and has outfitted the officers with electronic tablets and body cameras to monitor their interactions. In training, the recruits—who range from 21 to 35 years old—are taught to form relationships while patrolling by stopping to talk to people.
"When a policeman has a respected place in society…it protects from petty corruption because it's damaging, you lose everything," said Eka Zguladze, first deputy interior minister, who spearheaded similar police overhauls in her native Georgia before being granted Ukrainian citizenship and a job here this year.
Read alsoPGO suspects ex-minister of interior Zakharchenko of grand bribery
Zguladze said the new Kyiv patrol force may be most important as a symbol of change. After more than a year of war, economic collapse and halting overhauls, symbolism matters.