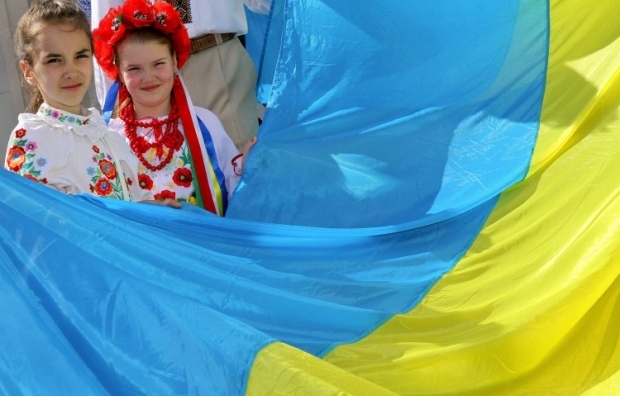 Ukraine marks Flag Day on August 23 / Photo from UNIAN
This Sunday, an official ceremony of hoisting Ukraine's National Flag took place on Kyiv's Sofiyska Square, which was attended by incumbent Ukrainian President Petro Poroshenko, the first President of independent Ukraine Leonid Kravchuk, Kyiv Mayor Vitali Klitschko, other high-ranking officials, military, activists, and the public.
The flag was solemnly raised by Myroslav Gai, who hoisted the blue-and-yellow flag on the 120-meter TV tower in the town of Sloviansk in Donbas on May 14, 2014, together with paratrooper of the legendary 95th aeromobile brigade Serhiy Shevchuk under the deadly fire of Russian-backed militants.
In his speech, Poroshenko emphasized that several other heroes were also present on Sofiyska Square. "Each of them proved: our flag is more than a symbol and sometimes more important than life," the president said.
The blue-and-yellow flag is flying above the Ukrainian positions along the eastern front, he said. "Blue-and-yellow ribbons and chevrons have become a symbol of courage of Ukrainian servicemen and volunteers. Our flag is a living witness of victories and defeats, which are inevitable at war. Sometimes it becomes black-red because of the Ukrainian blood shed by the Russian aggressor in the Ukrainian Donbas," he said.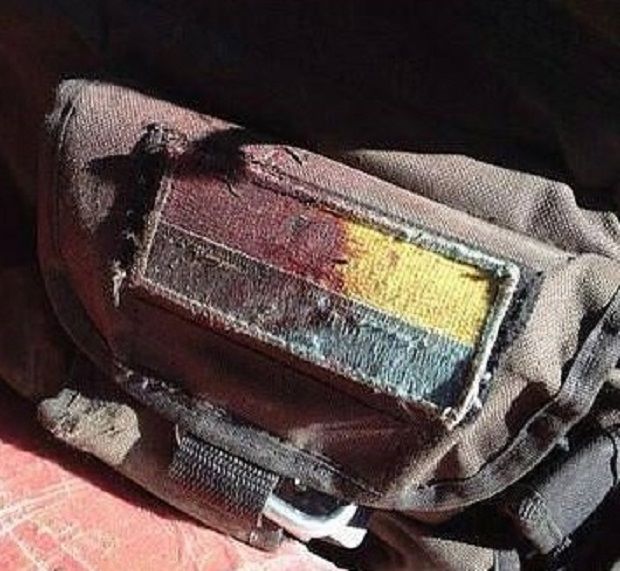 Photo from facebook.com/skitalec
Poroshenko called it natural that blue and yellow colors are positively perceived all over the world. "Our flag was born from primordial dreams of freedom. The color of gold is a symbol of heavy crop and blue is a sign of the clear and peaceful sky over Ukraine. The combination of blue and yellow is a dream about peaceful and prosperous life," the president said.
He also mentioned the historical past and present of the National Flag. "In 24 years, this flag has been firmly entrenched in our minds. We cannot imagine our life without it. We saw it during national holidays and festivals, victories of Ukrainian Olympic athletes, on football stadiums and boxing rings. But the greatest respect was gained during the Revolution of Dignity and the National War for Independence against Russian invaders," Poroshenko said.
He also underlined the unifying role of the National Flag. "Our national flag is a password, which helps us understand who is an enemy and who is an ally. It is our sacred talisman, a sign of our unity and victory," Poroshenko noted.
The president called for unity for the sake of Ukraine. "Ukraine has lived through many hardships. It has withstood the hardest year in its history and is ready now to move forward. Once again, I call for unity. One and the only national banner is more valuable than hundreds of political banners. It is my direct address to all political forces, first of all, to the members of the parliamentary coalition. Let us unite for the sake of Ukraine," he said.
TSN footage