Poll: Ukrainians dissatisfied with ATO pace in Donbas
Most Ukrainians believe the situation in the east of Ukraine is volatile and express their dissatisfaction with the pace of the Anti-Terrorist Operation in Donbas, according to the results of a survey carried out by TNS market research company, Ukrainian TSN news service has reported.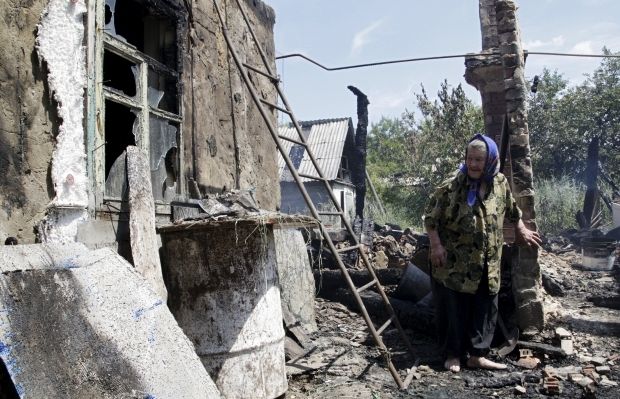 REUTERS
According to the survey, the percentage of those who consider the situation in Donbas extremely tense and volatile decreased in July, but the number of such Ukrainians is still very high, keeping at 76%.
The number of Ukrainians, who believe that the situation in Donbas tense, but stable, and not volatile, has also increased.
Among other things, the survey showed that the evaluation index of the Anti-Terrorist Operation (ATO) had gradually decreased towards absolutely negative since March, which indicated that the society was dissatisfied with the course of the ATO.
As UNIAN reported earlier, a total of 36% of Ukrainians believed that the government had been doing "a little of the possible" for the return of the occupied territories in the east of Ukraine. At the same time, 33% of respondents could see complete inactivity by the government in this issue, while 12% of respondents believed that the government was doing part from the possible to clean up Luhansk and Donetsk regions from invaders.
If you see a spelling error on our site, select it and press Ctrl+Enter