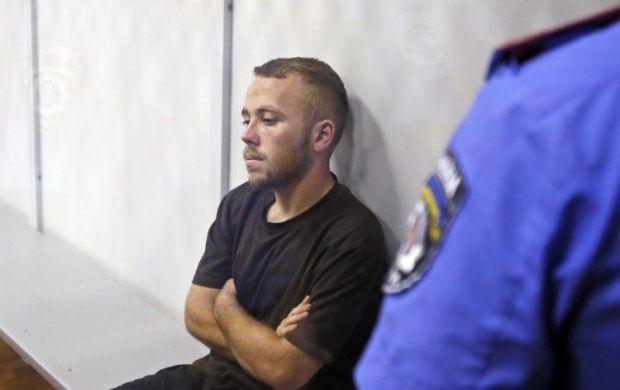 Photo from UNIAN
The relevant decision was announced by the investigating judge of Pechersk District Court Oleh Belotserkovets, an UNIAN correspondent reported.
"Having studied a petition of the prosecution office, as well as evidence provided for justification, the investigating judge found that the prosecutor had proved in the petition the suspicion of committing crime by Gumenyuk," according to the ruling.
It is also noted that the investigating judge sees some risk in case of non-applying of the preventive measure in the form of detention to the suspect, in particular the avoidance of investigation and pressure on witnesses.
Considering the factual circumstances of the case, the investigating judge did not specify the amount of bail.
The judge has approved the prosecutor's petition of Pechersk district prosecutor's office regarding the measure of restraint in the form of taking into custody to be imposed on the suspect until October 29 inclusive.
The ruling shall take effect immediately upon its announcement and may be appealed within five days in the Court of Appeal of Kyiv city, according to a court decision.
As UNIAN reported earlier, the clashes outside the Verkhovna Rada's building started after the Verkhovna Rada had voted to amend the Ukrainian Constitution, introducing decentralization provisions.
Protesters disagreeing with the amendments started throwing bottles, smoke bombs and paving stones at law enforcement officers guarding the parliament's building. Also, a defensive grenade was thrown at them.
One serviceman was killed and two others died in hospital. More than 150 people received injuries of varying severity.
According to the Prosecutor General's Office,18 people were suspected of committing crimes outside the building of the Verkhovna Rada.