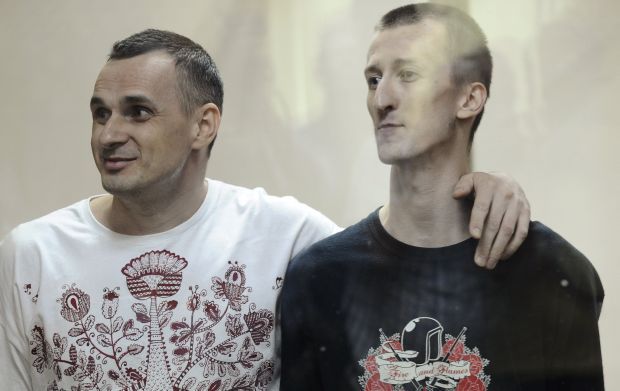 REUTERS
It is noted that the foreign ministers also discussed the abduction, subsequent illegal detention and verdict against the Estonian police officer Eston Kohver at the Pskov Oblast regional court on August 19.
"The NB8 Ministers for Foreign Affairs condemn this and call on the Russian Federation to act according to its international obligations, release Mr Kohver immediately and guarantee his safe return to Estonia," the statement reads.
It is reported that the ministers will continue to follow this matter closely.
At this, the ministers discussed the broader problem of legal processes and sentencing in Russia in clear violation of international law, most recently the sentencing of Ukrainian film director Oleh Sentsov and his co-defendant Oleksandr Kolchenko.
"The Ministers call on Russia to immediately release Mr Sentsov and Mr Kolchenko and guarantee their safe return to Ukraine," the statement reads.
The NB8 ministers also agreed on the importance of closely monitoring the on-going trial against the Ukrainian pilot and Member of Parliament, Nadia Savchenko, and likewise to demand a legal and fair trial.
As UNIAN reported earlier, on August 25, the military court in Russia's city of Rostov-on-Don on Tuesday sentenced Ukrainian film director Oleh Sentsov to 20 years in prison and Ukrainian activist Oleksandr Kolchenko to 10 years in prison, both are accused of terrorism and will be kept in a high-security penal colony. The international community has condemned the verdict and called it a political decision.