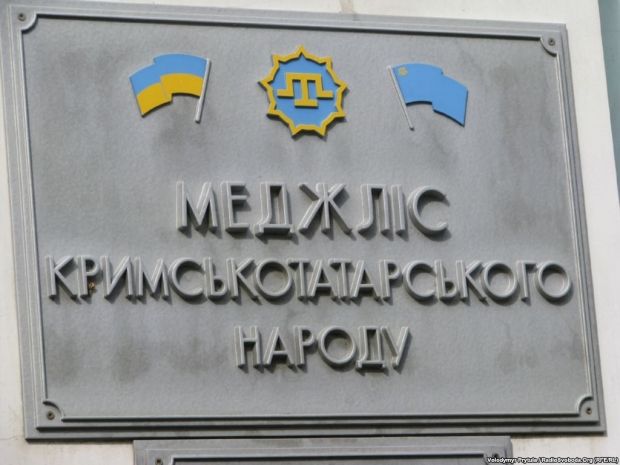 gazeta.lviv.ua
Balbek also compared the Mejlis, headed by Ukrainian Members of Parliament Refat Chubarov and Mustafa Dzhemilev, to the Right Sector extremist organization banned in Russia.
"The Right Sector organization is banned in Russia as an extremist group. It is time to consider the fact that the organization headed by Dzhemilev and Chubarov carries out the same anti-national destructive activities. These parasites are destroying their own country and are threatening the people around them under the guise of patriotic slogans," he said, according to TASS.
"If these people continue with their extremist activity and hold joint demonstrations together with organizations prohibited in Russia, they will be outlawed," Balbek noted. He reminded that activists led by Dzhemilev and Chubarov are currently holding a rally to blockade Crimea together with the Right Sector. Trucks carrying Ukrainian goods are not allowed through to the territory of Russia.
"It is not a secret that professional Crimean Tatars Dzhemilev and Chubarov, along with the Right Sector, are financed by Western funds. They have different wallets, but the same cashier. What we see is two nationalist organizations pursuing the same goals in unison. We can talk about their common interests," Balbek explained.
Chubarov and Dzhemilev were barred from entering Russia for five years. A criminal lawsuit is also being investigated against Chubarov who is suspected of encroachment upon the territorial integrity of the Russian Federation. The Mejlis headed by Chubarov and Dzhemilev is not registered under Russian laws.
As UNIAN reported earlier, Crimean Tatars and representatives of patriotic organizations of the city of Kherson and Kherson region blocked roads in Kherson region near checkpoints at the administrative border with Russian-occupied Crimea to prevent trucks with commodities from entering the peninsula.
The Coordinating Council of the Crimea blockade campaign claims that pedestrians and passenger transport are allowed to freely cross the administrative border between mainland Ukraine and occupied Crimea.