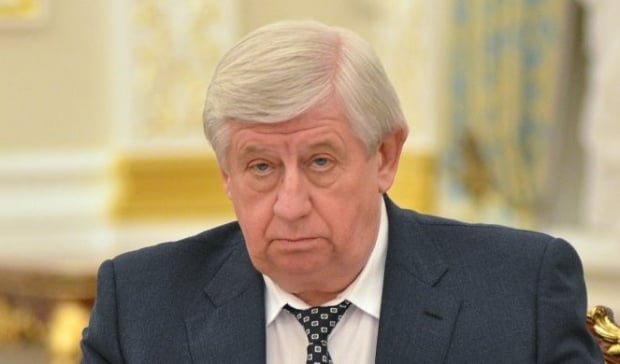 Shokin can't confirm Russian trace in Maidan shootings / Photo from UNIAN
"If you remember, former SBU Chief Valentyn Nalyvaichenko said that a Russian official arrived in Kyiv in winter 2014 and ordered the law enforcers to shoot at protesters. I asked Nalyvaichenko to provide at least some documents proving it. We don't have them until now. That's why, I have no proof that there is a Russian trace in the shooting of the Heavenly Hundred Heroes. It is impossible to make such a conclusion on the basis of the materials, which we have now. Not because we cannot or do not want to prove it, we just have no reason to talk about it now," Shokin said.
As UNIAN reported earlier, Ukrainian President Petro Poroshenko, during his speech at a ceremony of presenting state awards to the families of the Heavenly Hundred Heroes (as those who were killed by snipers on the Maidan are called in Ukraine) said that the SBU had plenty of evidence from Alpha special task force fighters as to the involvement of Adviser to the President of the Russian Federation Vladislav Surkov in the massacres on the Maidan in February last year, in particular in setting up teams of foreign snipers.
In April, Ukraine's SBU state security service said that they could confirm that Russian presidential adviser Vladislav Surkov had visited Ukraine during the operation of the security forces against the activists of Euromaidan.
"I can confirm that Surkov and other high-ranking officers of the Federal Security Service of the Russian Federation arrived in Ukraine during those days when the extremely harsh actions against Maidan protesters took place," Nalyvaichenko said.
Nalyvaichenko also said that Surkov on February 20-21 last year was not just in Kyiv, but also stayed with former SBU Chairman Oleksandr Yakymenko at an official SBU residence, and visited the Presidential Administration.