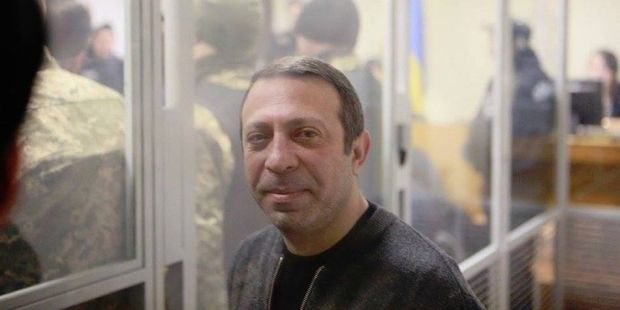 facebook.com/ukrop.ukraine/
According to the PGO's press service, the court overruled the PGO's petition to arrest Korban. Instead, the court ruled house arrest with electronic monitoring as the restraining measure against Korban.
It is noted that the restraining measure selected by the investigating judge is neither balanced with the existing risks, provided by Article 177 of the Code of Criminal Procedure, nor does it ensure adequate procedural conduct of the suspect, considering the fact that the pre-trial investigation is underway against Korban, who is suspected of committing a number of grave crimes, including those committed as part of an organized criminal group, according to the prosecutor's office.
As UNIAN reported earlier, Korban was detained in Dnipropetrovsk on October 31, as a result of joint operation by the SBU Security Service of Ukraine and the PGO. Later, Korban was taken to Kyiv where he was questioned by the SBU and then brought to Chernihiv's Novozavodsky district court, which on November 2 started hearings to decide on pre-trial restrictions for Korban.
Korban was released in the court room on November 3 as his 72-hour detention period was over, but he was taken to Kyiv shortly after. Later, it became known that he was held at the SBU pretrial detention center at Askoldovy Lane in Kyiv.
The PGO announced that on November 3 Korban was detained based on Article 208 of the Code of Criminal Procedure. On the same day, Korban's lawyers appealed against the decision on his detention.
On November 5, Kyiv's Pechersk District Court began considering the petition on choosing the restraining measure for Korban. After hours of hearings, the court decided to place him under house arrest for two months - until December 31, 2015, inclusive. The ruling says Korban must wear an electronic controlling device.